I love COSTA COFFEE, especially their flat white with nice latte art on top.
http://www.costa.co.uk/
I first tried Costa Coffee in Singapore.
1st Visit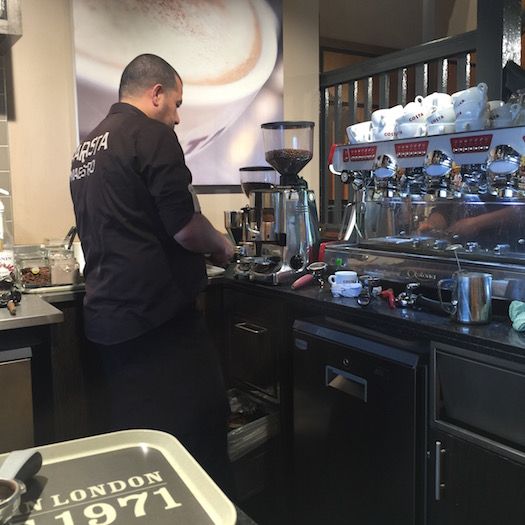 The barista was making my flat white.
Nice interior.
Nice and perfect latte art.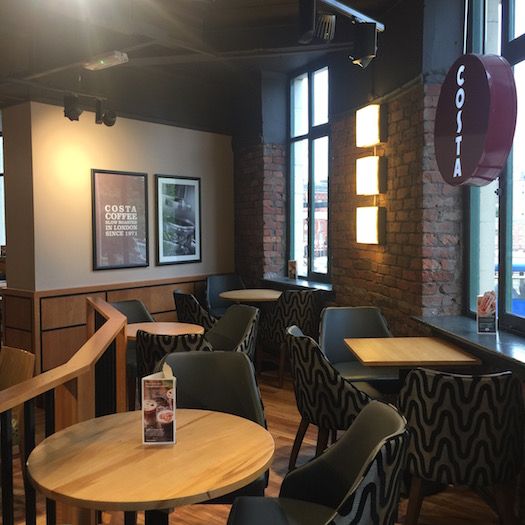 No one was here except me as the shop was about to close down.
2nd Visit
During 2nd visit, I ordered their food too.
Smoked Ham & Roasted Mushroom Toasted Focaccia Flatbread - Paninis
http://www.costa.co.uk/menu/food/paninis/smoked-ham-roasted-mushroom-toasted-focaccia-flatbread/
This was so delicious. I can have this every day. LOL!
Costa Coffee at The Lowry Outlet.
3rd Visit
Before leaving Manchester, another dose of flat white. @ Manchester Airport
I love Costa so so much that I had it 3 times in a week.
My breakfast was ham and cheese toastie.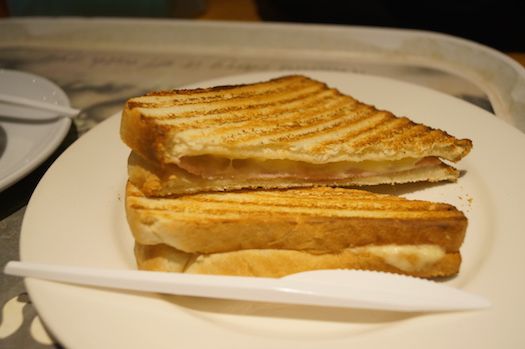 So appetizing.
I wish I could go to UK again in future.
And more Costa Coffee.....