My housemates and I went for dinner yesterday!
We went to Tak Fok at Puchong (Main Branch at Kepong)~
It was totally different from what is written on the food blog by others~
They said RM20 per KG crab~Bla Bla Bla~ Cheap and Nice~
But we were totally dissapointed.
They have weird policies on ordering dishes.
We ordered 2kg of crab.
And they said if u din order other dishes ( other than crab), the crab itself is RM38 per kg.
If you order 2kg of crab, you must order 3 dishes to get their promotion price at RM30 per kg and
If you order 3kg of crab, you must order 4 dishes and so on!
Can I report this to FOMCA?
The menu didn't state any terms and conditions, and the menu written there RM30 per kg!!
Fine~ We order 3 dishes at last... We don't want to spoil our mood!
The food are quite nice here though~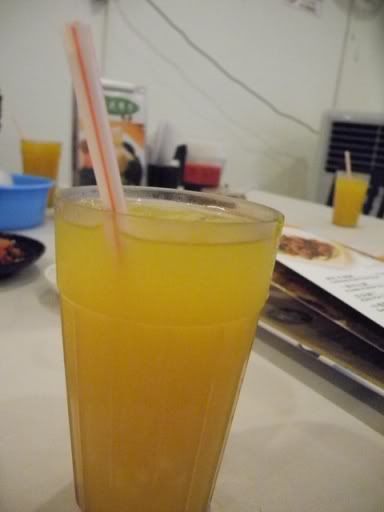 I like their pumpkin barley! A bit pricy~ RM2.80 ea
Our vege~
Marmite Pork Rib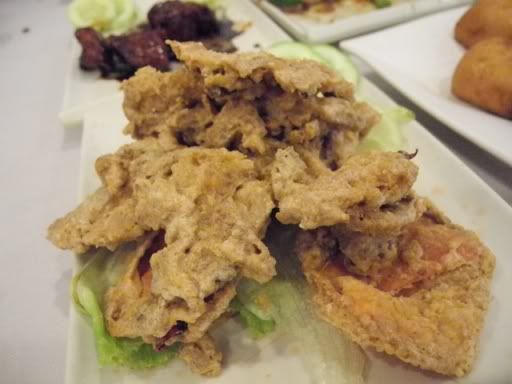 Salted egg soft shell crab~ RM30!!
2kg of butter crab (Rm60)
And fried Mantou RM3.60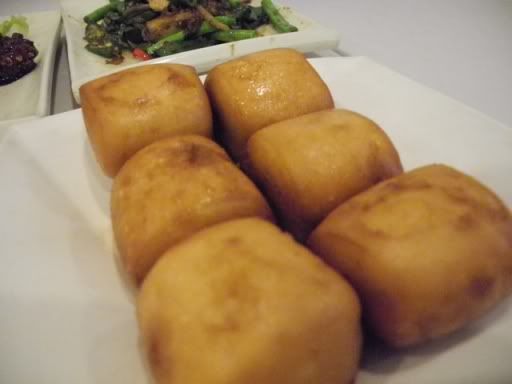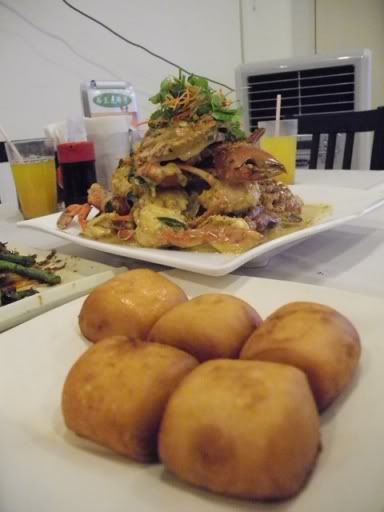 A plentiful dinner~ but....
When we pay the bill......another story began~
I think I will not going to visit this shop anymore in future~
Beware of the price on the menu~ Only the price for "small portion" is written on it~
When we pay the bill, the order that we made are all in "medium portion"~
And of course, the price is vary from what we seen on the menu~ ( more expensive!)
Feel like being scammed by the restaurant~
To those who are going to visit this restaurant, think twice!