Another 2 photos to share.
2 couples.
We are lovely couples, don't you think so?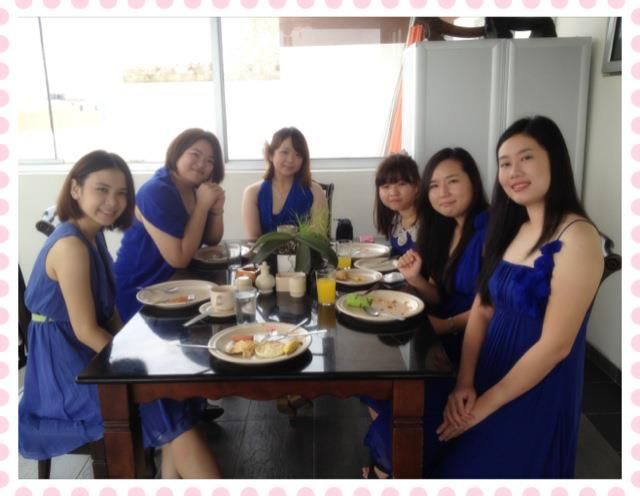 Breakfast at hotel before Ah Pau's wedding.
All girls look so gorgeous in Blue! Hehe~
So coincident I sat in the middle and at the furthest from the camera, so I look slimmer in this picture.
Lol....
Haha!