My most favorite brand - Burberry opened a café within its flagship on London's Regent Street, called Thomas's just few weeks ago.
I immediately added it into my itinerary when I knew about this.
Burberry,
121 Regent Street
http://uk.burberry.com/store-locator/regent-street-store/
Thomas's cafe
Nice and simple yet very classy!
Love this signature so much!
Similar with "My Burberry".
You may refer the menu online.
Price is very reasonable and affordable.
http://assets.static.burberry.com/store-locator/regent-street-store/cafe-menu/menu.pdf
Nice weather, nice seat.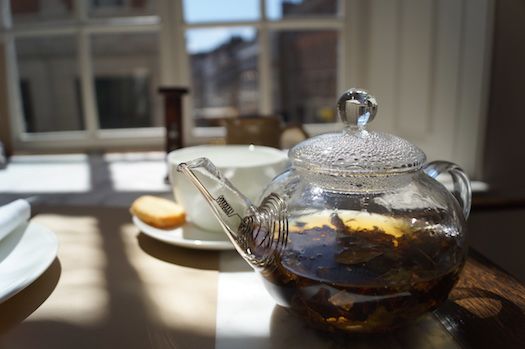 Darjeeling tea from Lalani & Co.
And the nice engraving on the cutlery.
British kind of breakfast.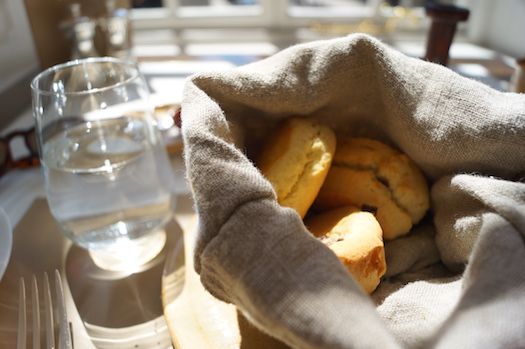 I enjoyed their British classic scone with Rosebud jam & clotted cream and their tea very much.
This is the best scone ever I have tasted in my life.
It was served in a hot bean bag to keep the scone warm.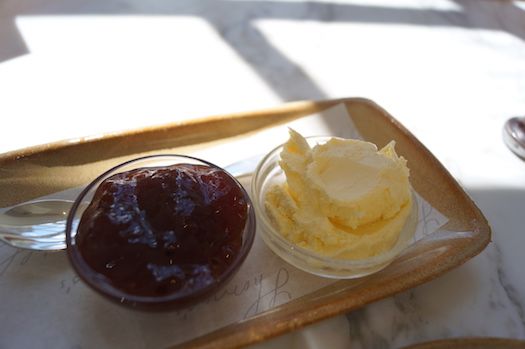 And the clotted cream and jam.
I wish I could lick them all.
Nice and sexy scone!!!
3 is not enough. I want more!!!
The waitress here was very friendly, warm and polite.
They came and asked "How are you today?"
And I started to tell them I woke up very early and traveled from Manchester.
And also I told them, "Actually, today is my birthday" .....then they wished me Happy birthday and served me a free drink.
It's a strawberry and ginger fizz.
So lovely, isn't it?
They really made my day.
I was very happy to celebrate my birthday here, even I was alone in a foreign country.
A quiet place to relax and enjoy but I guess this will be a famous noisy tourist spot soon in the future.
Anyway, I hope they can maintain the good quality in terms of service and food until my next visit in future.