skip to main | skip to sidebar
Sunday, October 26, 2014
Friday, October 24, 2014
Had lunch at The City Bakery which is located at Shinagawa.
http://www.thecitybakery.jp/
It is the franchise of a famous bakery shop from New York.
An expensive meal. Around 1,200yen spent for this.
But this is so worthy.
The food was so nice.
A cup of mini hot chocolate topped with marshmallow to keep me warm in this cold weather. Not a fan of chocolate drink, but this was so thick and creamy and heavenly.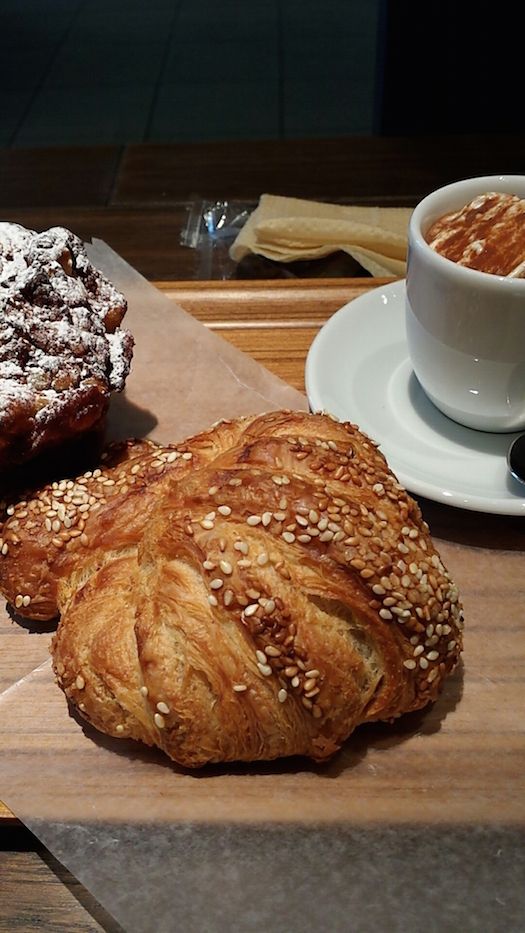 Love their Pretzel Croisssant, was so crunchy outside.
The Baker's Muffin
And their Baker's Muffin was good too but the portion was too big.
The top of the muffin was crunchy as well.
And I could taste the strong cinnamon taste.
And also walnut inside.
This is just a mixture of my favorite taste in one muffin.
Yummy!

I wish I could have more money and time to spend for nice bakery, cafe and food.
I am so busy lately.
I wish I can have more time after submitting my abstract and finish my presentation.
But that would be the end of this year. LOL
Posted by

C.C
at Friday, October 24, 2014
0 comments
Monday, October 20, 2014
Sunday, October 19, 2014
Tuesday, October 14, 2014
Labels

Blog Archive

Popular Posts
Just recently I spent money on daily face care product and cosmetics. I picked the cheap one, but still I paid around 17,000yen (Around ...

I had a very important dinner at PJ Hilton. So my dar-dar drove me there. But since it's too early, so we had a slice of cake while ...