This is how I express love to myself!
I bought an Xmas gift for myself!
They are CyberWhite foundation, a foundation brush and a Blockbuster set from Estee Lauder!
I thought twice, triple or much more times before I decided to buy this expensive gift for myself.
It is hard for a stingy girl like me to make a decision of spending half K for cosmetics....
At last, I brought it back home!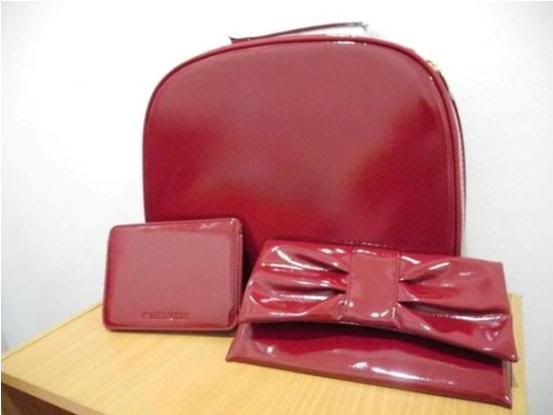 Customers are entitled to buy the blockbuster set worth RM1,920 at the price of RM240 when a minimum of RM250 purchase is made!
Look what did I spent!
# 1 CyberWhite Foundation 30ml for RM158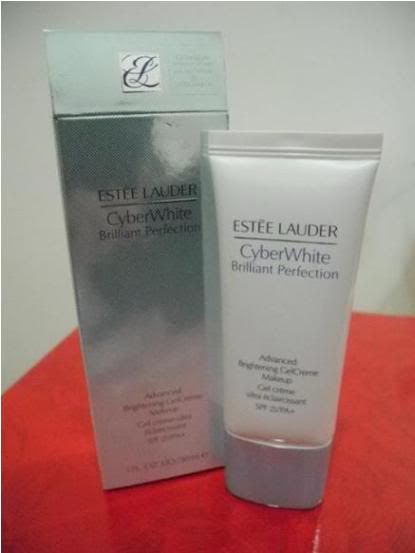 #2 A foundation brush RM130! (It's totally different when you apply foundation using brush! It's more natural! It's really worth investing)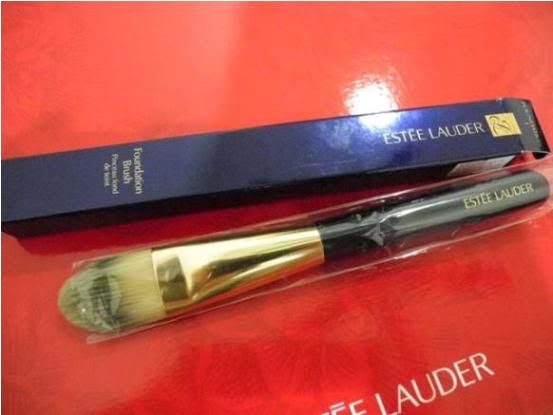 #Here comes the Blockbuster Set!! for only RM240! It's really worth buying! Comes with 3 lipsticks, 2 lip gloss, 2 mascara, 2 eye liner, 1 lip liner and......
Nice 4 color blush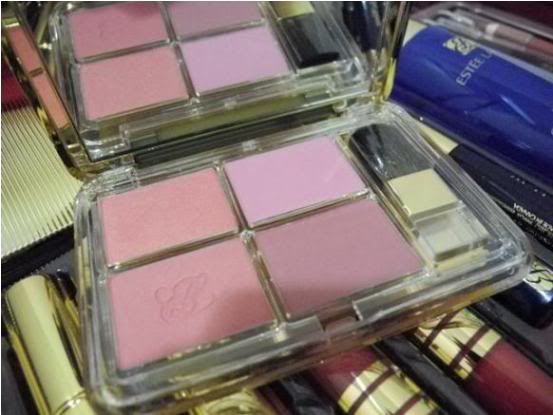 Rich eye color!
make up remover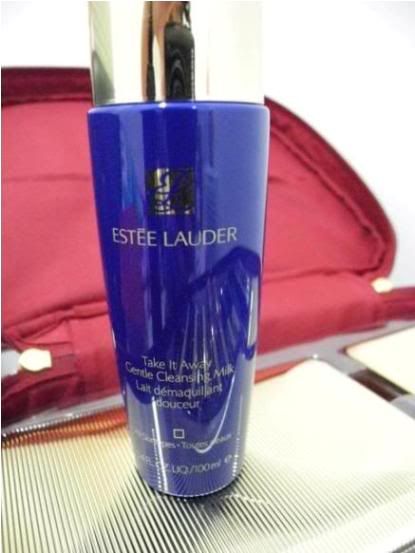 #4 Not to forget to ask for more free gift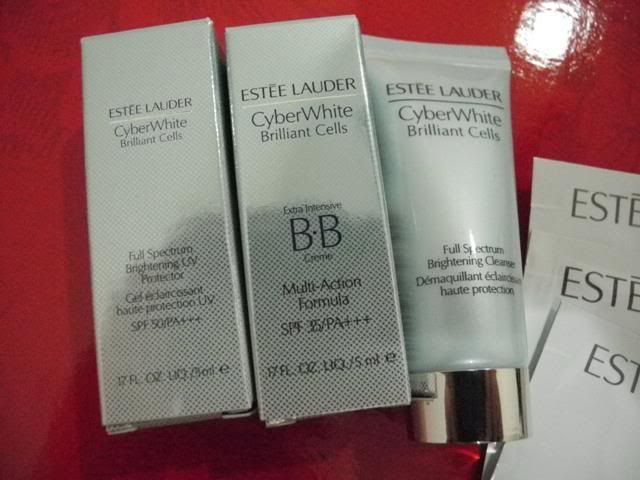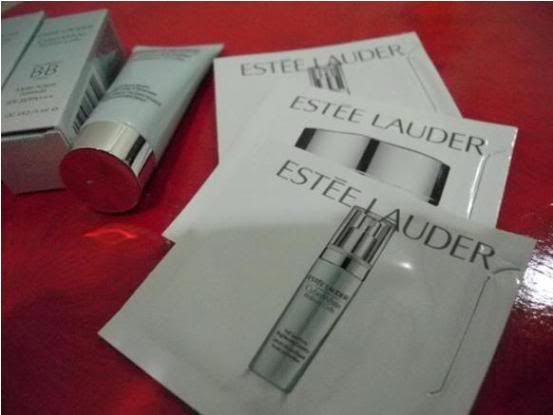 CyberWhite Range product sample!
HoHoHo! Merry Xmas~