Bought this two second handed skirt from Rakuten Auction.
Lol....It was my first time bidding items from Auction, so coincidentally I bid 2 similar skirts. Lol....
On the left, is a Culotte skirt while on the right is knee length skirt.
I bid the culotte skirt for 210yen (Lowry's Farm) while the knee length skirt for only 50yen (a.v.v).
Both quality are pretty good. Just like new.
However, the postage fee is 160yen and processing fee is 178yen.
So ended up the culotte skirt cost me 548yen and knee length skirt for 388yen.
Great deal!
And the delivery service is fast. I got it in 2 days.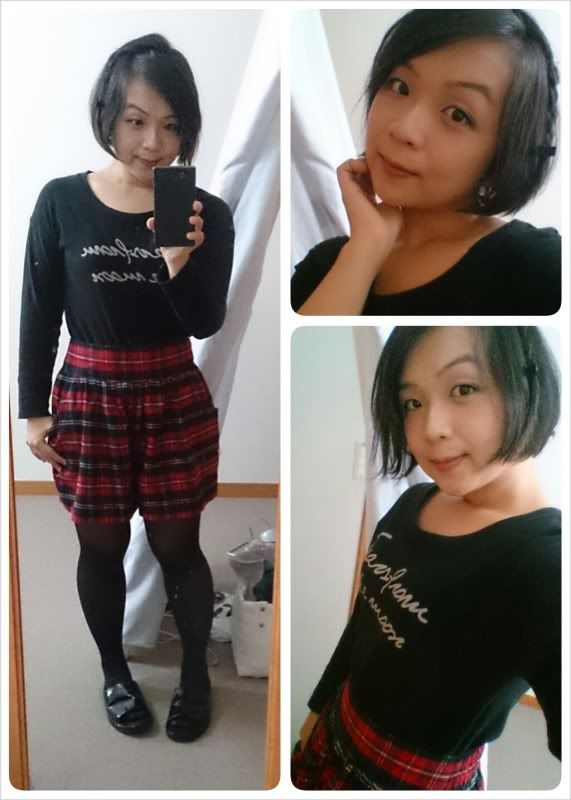 Acting cute...lol.
Yeah! I got new bottoms for Autumn/Winter!!
Hehe! Retro feel.