Recently, not much new menu.
And so lazy to cook at home due to cold weather.
Lol....always blame the weather when I feel lazy.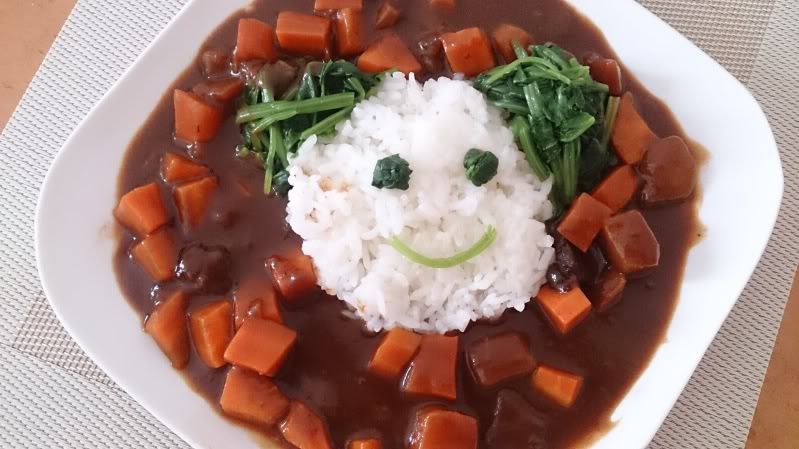 Cute curry rice!
Hamburger from CircleK. I just prepared the side dishes.
1st steamboat in Autumn!
Left: Minced beef+pork ball, right: ham and pork slice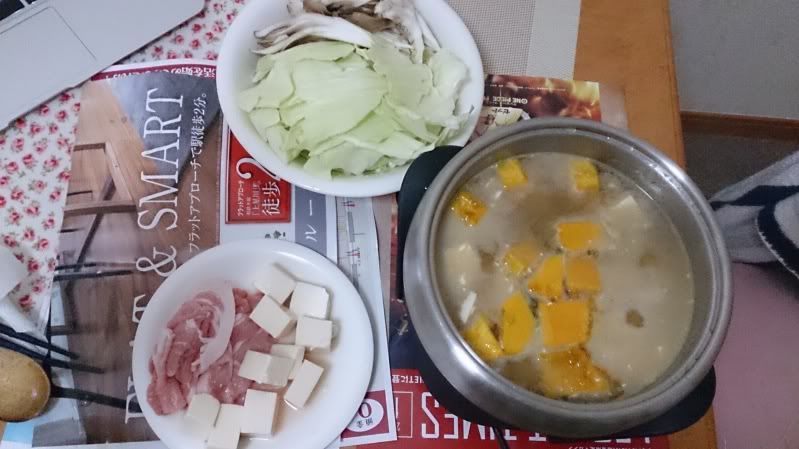 On the following day, had steamboat too.
With lots of pumpkin!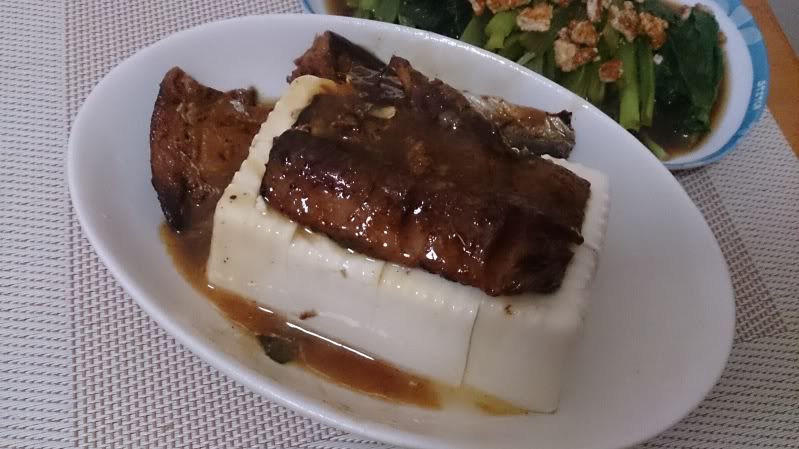 Tofu and Canned sanma! Best conbination.
Steamed vege with senbei as topping!
Creative rite?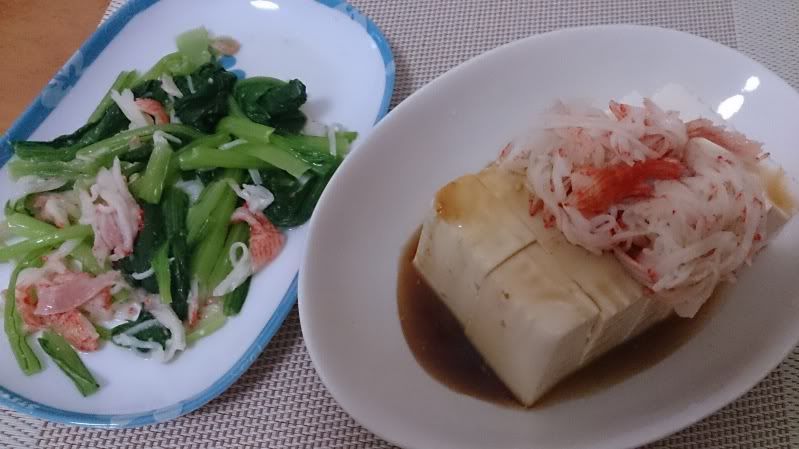 With crab stick as topping.
Simple dinner.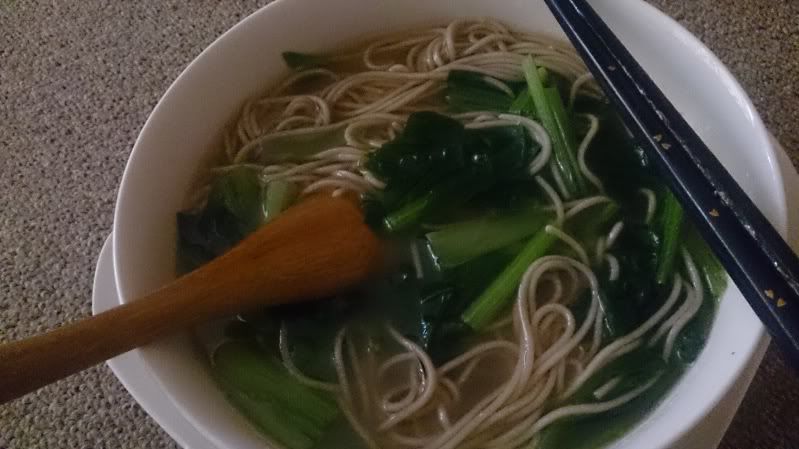 Vegetarian soba! Hehe
Expensive soba bought from Gifu when traveling. Nice!
Sorry for those non-appetizing meal...lol.