A famous ramen chain store from Kansai.
http://www.kamukura.co.jp/
Had Kamukura Ramen which is located at MARK IS Food court.
Waiting....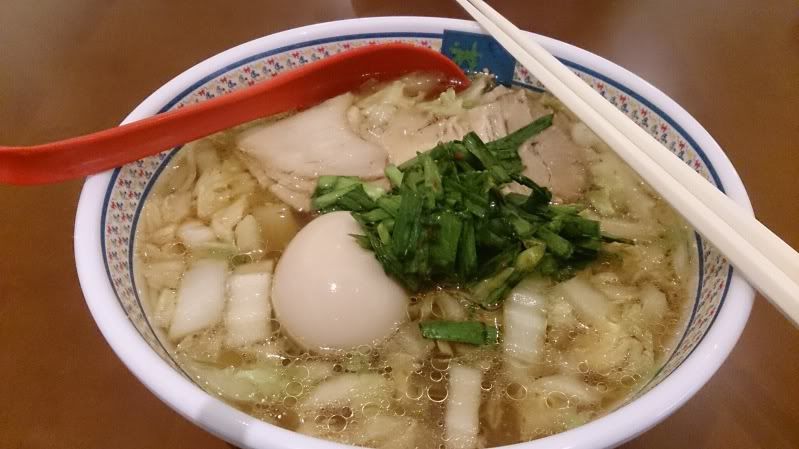 Tada....my huge bowl of ramen.
Ramen noodles in a delicious pork based soup.
Topped with egg, thin juicy slices of roasted pork(cha-siu) and plenty of cabbages and nira(chinese leeks).
Especially the soft-boiled egg The york was so creamy.