Day 2 of JAZZ PROMENADE event.
Before starting to serve for this event, I get my staff pass and went to Yokohama Landmark Hall to see other Jazz performance.
I get to know this group formed by 5 good looking guys whose height are 180cm and above, called Le Velvets.
They have beautiful voices.
Really enjoyed their performance for a short while.
Then I started to serve my event venue from 3pm.
Today I sit at the reception counter and giving out pamphlets.
Most of the audiences approach me to get the pamphlets.
So I gave them with a smile.
A guy even approached me asking me how to go to Akarenga ( Yokohama Redbrick Warehouse. So I showed him the way)
I think I did my job quite well today.
I am more confidence in speaking Japanese now.
COOL!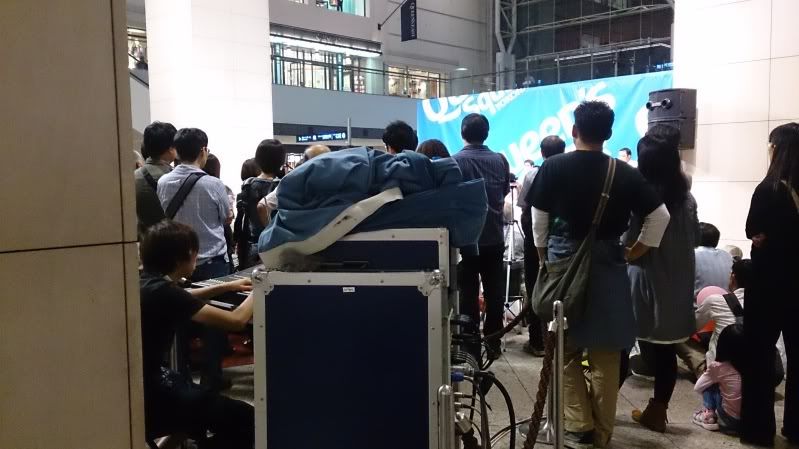 Like to see this guy sitting at the corner controlling the PA system. COOL!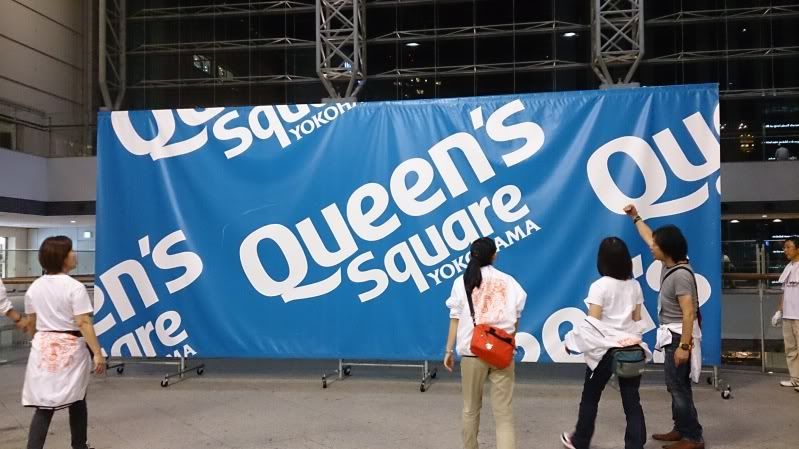 The last show ended at 8pm.
Then, we started to clear up the event venue.
Tables, chairs, notice boards etc.... all are done in less than 45 minutes.
We did our job well!
The last thing is to bring down this Queen's Square display board/ cloth? ( dunno what to call, but it is made from canvas material)
And we start to roll it up.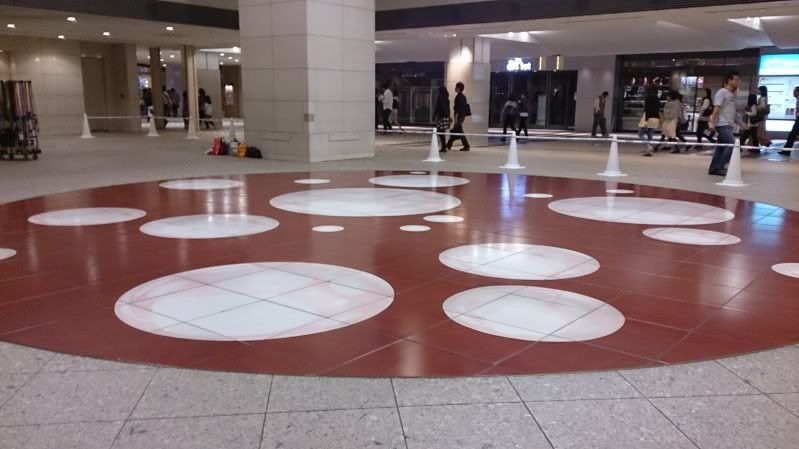 Tada, the venue is clean now!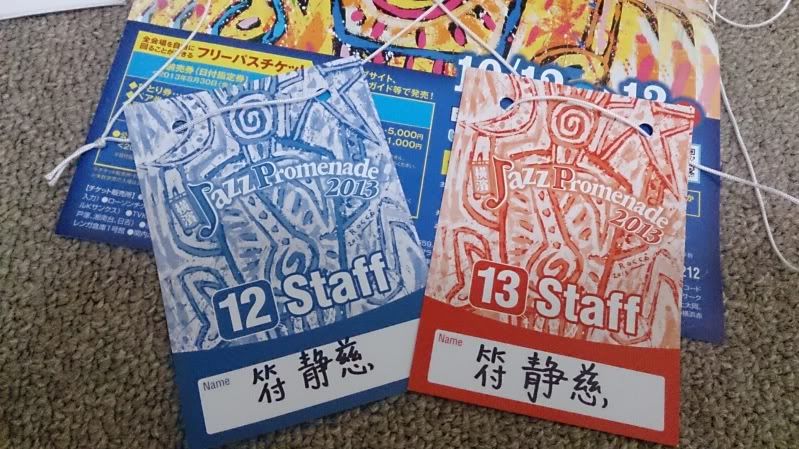 So happy working with nice people together.
Otsukaresamadeshita.
Before we dismiss, each of us has to do a brief speech.
Huhu. Ah well, I think I did mine quite well. At least I can speak in Japanese more frequently.
Every one was shocked when I said I just came to Japan for 6 months.
Hehe. They praised me speaking good Japanese.
Thank you. Thank you #bowbow #clapmyhands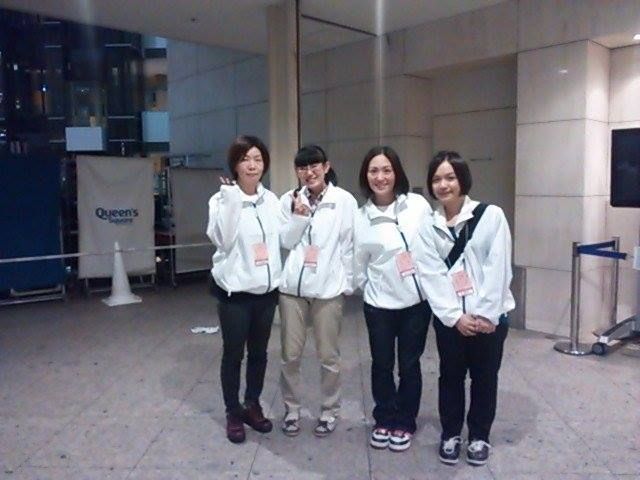 Ladies!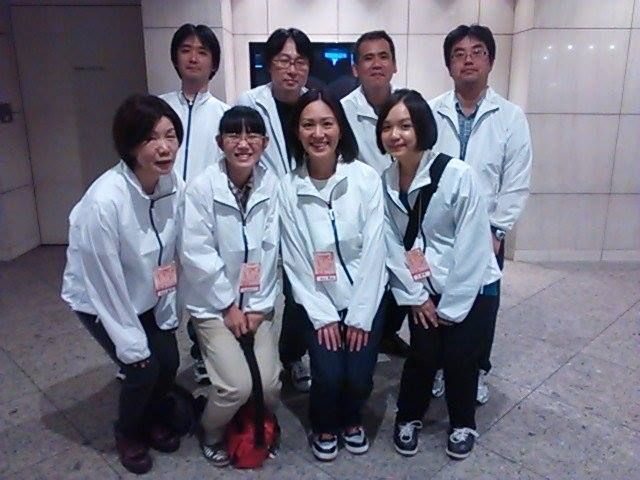 Our crew for Queen's Circle venue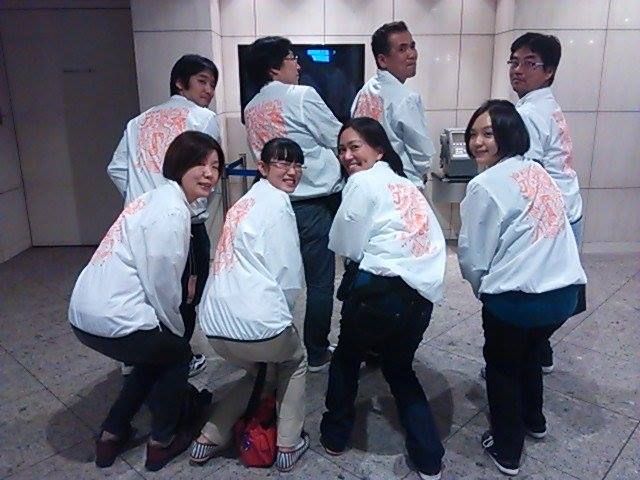 Try to show our jacket. lol...
Haha. Funny!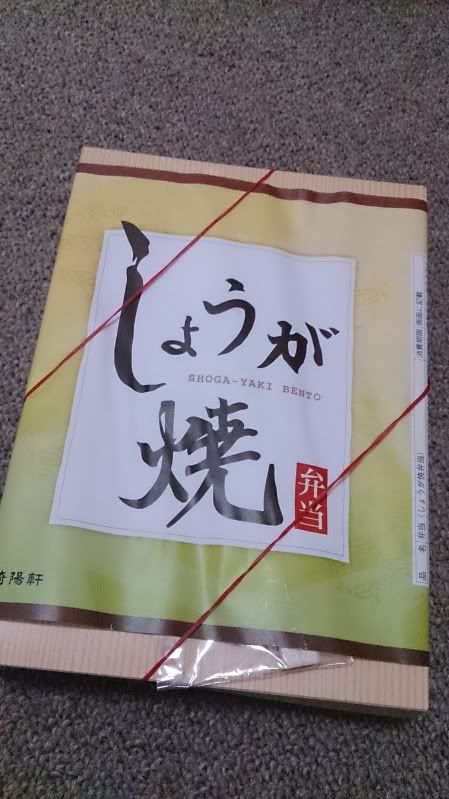 Brought back another extra bento today.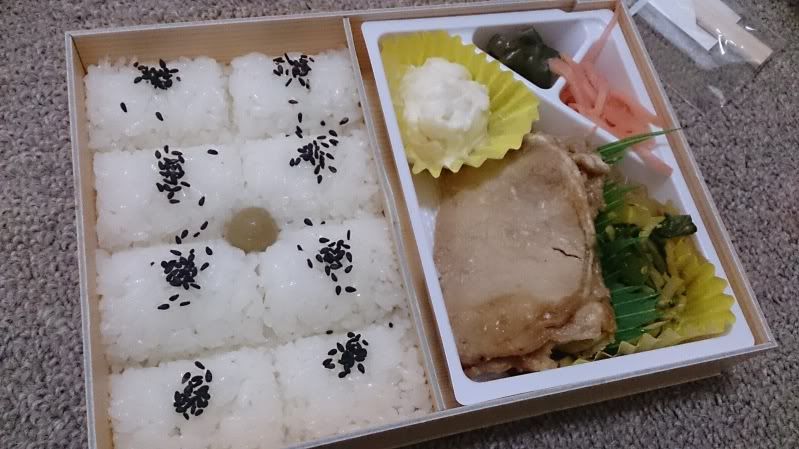 Shougayaki bento from Kiyoken! Yummy pork slice!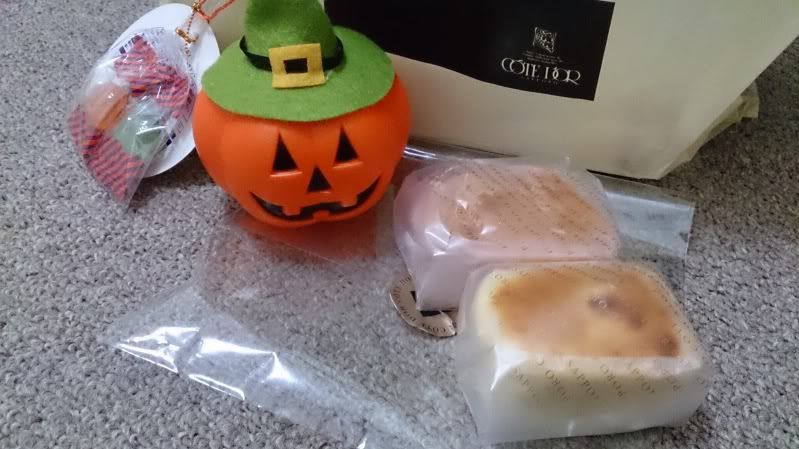 My lab mate, An-san event came to support me.
She bought 2 cakes and also a pumpkin lantern for me.
I felt so touched! Thank you. #bowonceagain
Hope to join this event again next year! Hehe