Had dinner alone at Jonathan.
One of the common/ famous family restaurant in Japan.
Had their seafood salad.
A bit pricy (619yen)but the portion is big!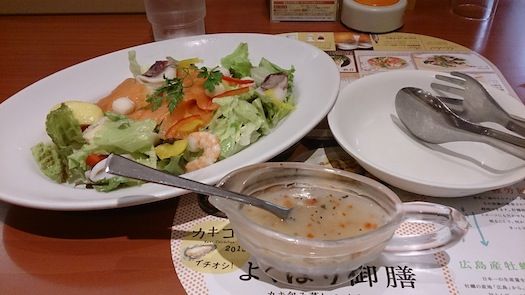 U can choose one of 4 kinds of dressing.
I chose Italian dressing. Hehe. The less calories one.
Lots of Smoked salmon, scallops, shrimps and squid in it. Yummy!