Getting sick....
Seasonal influenza normally starts from November till February in Japan.
Oh yea. And I got it.
I start coughing and also suffer from sore throat.
Eyes getting red too.
Start to lose my voice as well.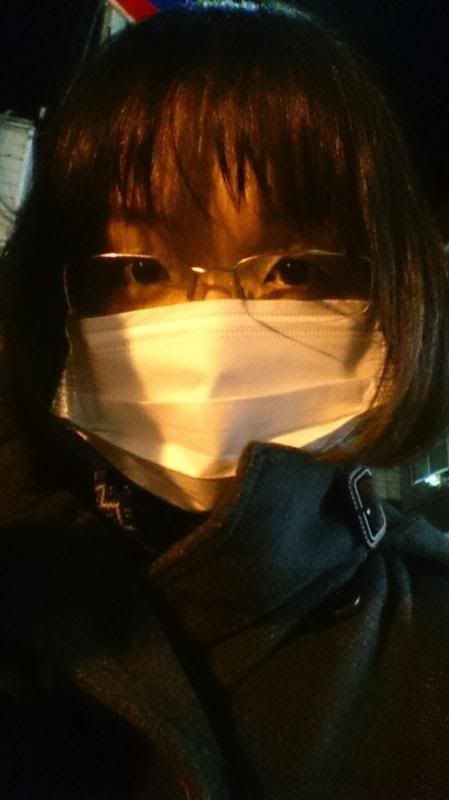 So I have to put on mask.
So, mask is my new accessory now.
Lol!
This is how I looked like on the street. Haha!