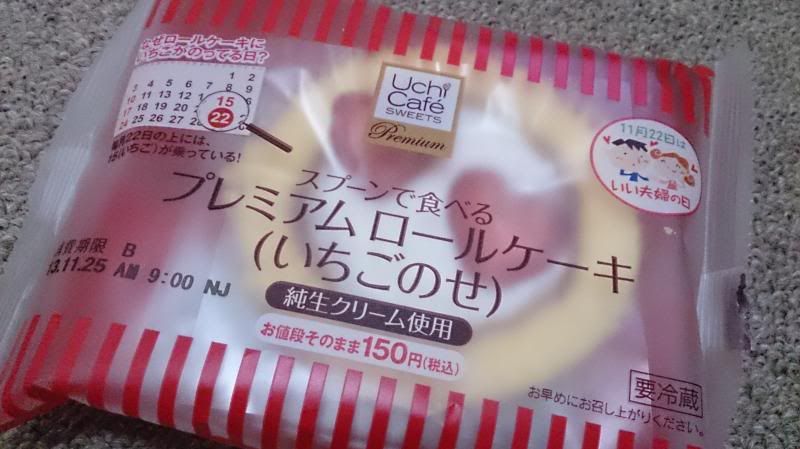 1122 is いい夫婦の日
My all time favorite premium roll cake with strawberry on top!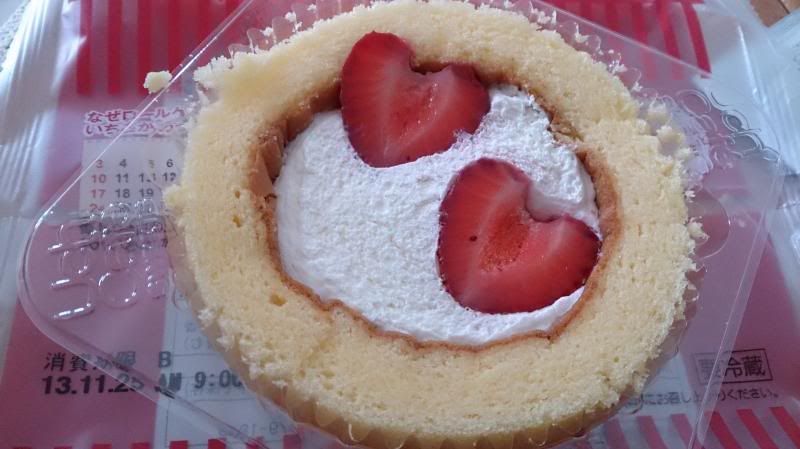 this time has 2 slices of strawberry instead of 1!
Refer back my old post!
http://ojyousama74.blogspot.jp/2013/05/premium-roll-cake.html
Hehe! and maybe it's the beginning of strawberry season in Japan. So the strawberry is sweet compared to the one I had in May.
Yum yum!