Visited Tokyo Metropolitan Government Building Observatory with Hui Min( at Shinjuku).
My 2nd visit here.
Enjoyed full view of Tokyo from 202 meters above the ground.
INFO:
Observatory Hours (Entry ends 30 minutes before closing.) 9:30 a.m. - 11:00 p.m. *The South Observatory closes at 5:30 p.m. (However, it closes at 11:00 p.m. on days that the North Observatory is closed.)
Admission: Free of charge
http://www.metro.tokyo.jp/ENGLISH/TMG/observat.htm
Nice weather today.
Nice view from 35th floor.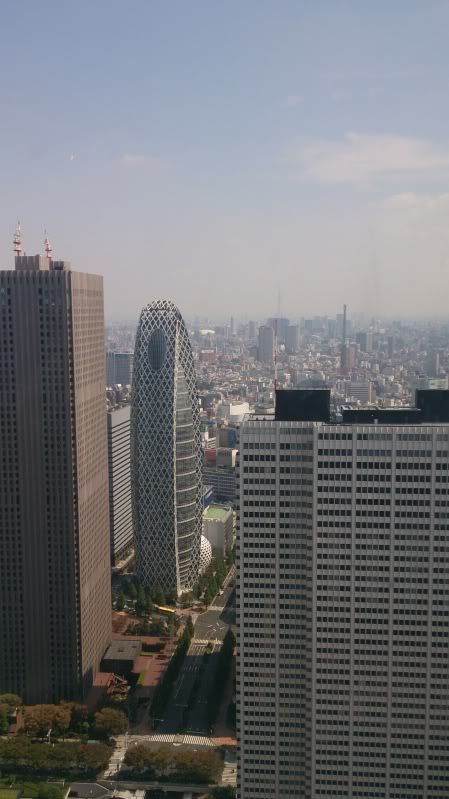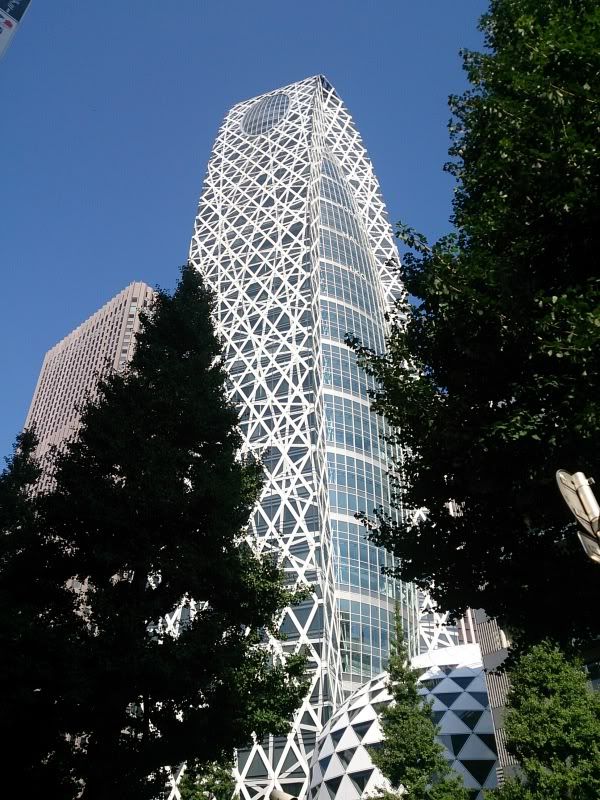 Love this building structure.
Went to Tenya for lunch.
Tenya is a well-known chain restaurant that specializes in ten-don (tempura bowl).
The cheapest menu is only 500yen.
Tenya is a good place for a quick cheap lunch in the expensive Tokyo.
But today, I ordered their seasonal menu. A bit pricy compare to other menu but what they have inside the bowl is worth the price.
松茸ぎんなん天丼 Matsutake Ginnan Tendon ( Seasonal menu) for 830yen
In the bowl:
2pcs of Matsutake mushroom
1 pc of Maitake mushroom
1 pcs of Kinoko mushroom
1 prawn
1 Ginnan ( Gingko) and Mitsuba Kakiage
But this meal is 952kcal. Huhu! ( A day that I forgot about calories)
For those who dont know what Matsutake is: (King of mushroom??!!)
http://en.wikipedia.org/wiki/Matsutake
( Though simple to harvest, Matsutake are hard to find, causing the price to be very high.)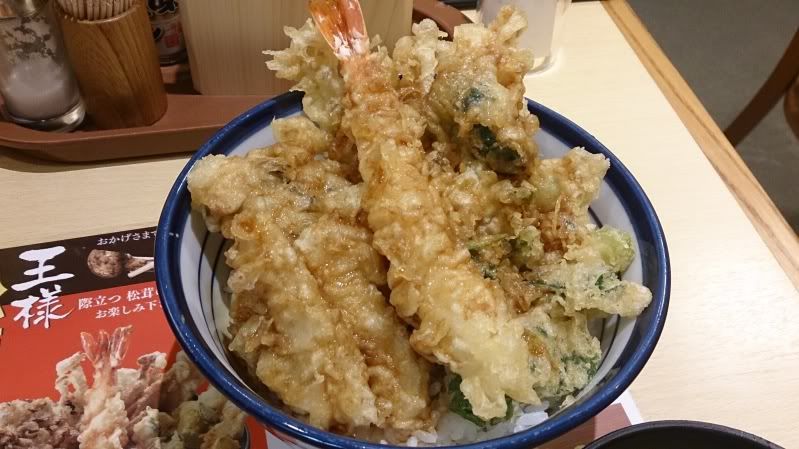 Really nice! Loving Autumn.
◆商品名:「松茸ぎんなん天丼」 830円
きのこの王様・風味豊かな松茸の美味しさが詰まった秋季限 定天丼。
松茸、シャキシャキの歯応えが楽しめるかきの木 茸、まいたけの三種のきのこが味わえます。秋が旬のぎんな んと三つ葉のつまみ揚げ、定番の人気の海老も盛り込んで、 食欲をそそる一品です。
Food review:
http://gigazine.net/news/20130908-tenya-matsutake-fumotodori-tendon/