http://www.kushi-ya.com/
Met up with Tiya and had this for lunch.
The restaurant is an "all you can eat" styled buffet mainly serving kushikatsu (Deep fried skewer) at a reasonable price.
http://en.wikipedia.org/wiki/Kushikatsu
70 minutes for only 1,600yen during weekends lunch hour.
Instructions:
1. Choose from a variety of skewered foods from the bar.
2. Dip your selection into a batter and coat it with bread crumbs.
3. Put in the hot oil and let it cook for a couple of minutes.
Having fun frying our own food.
You deep-fry everything right at the table.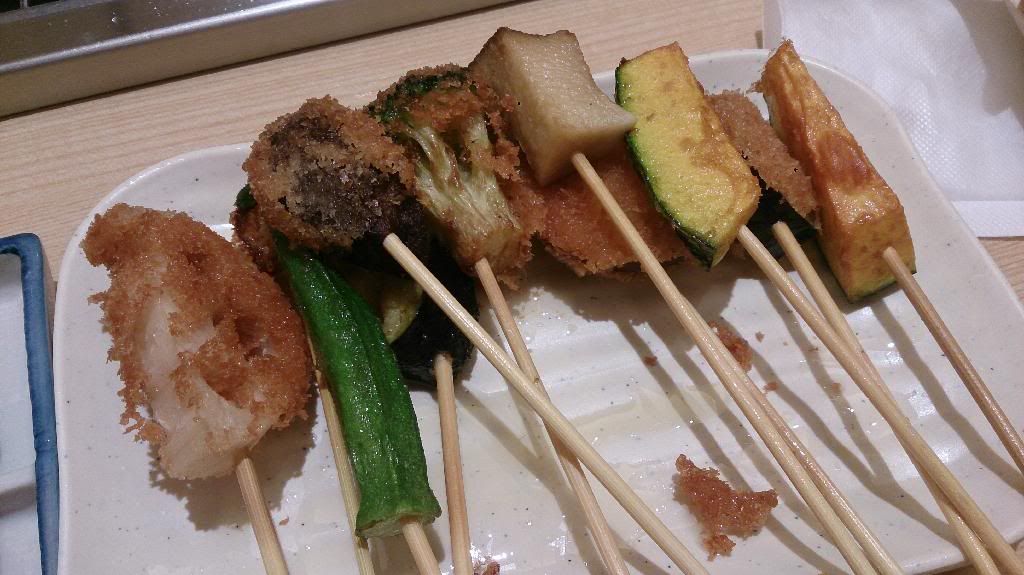 Tada! Fresh and tasty!
Love the pumpkin and shrimp the most.
The cheese donut tasted great too!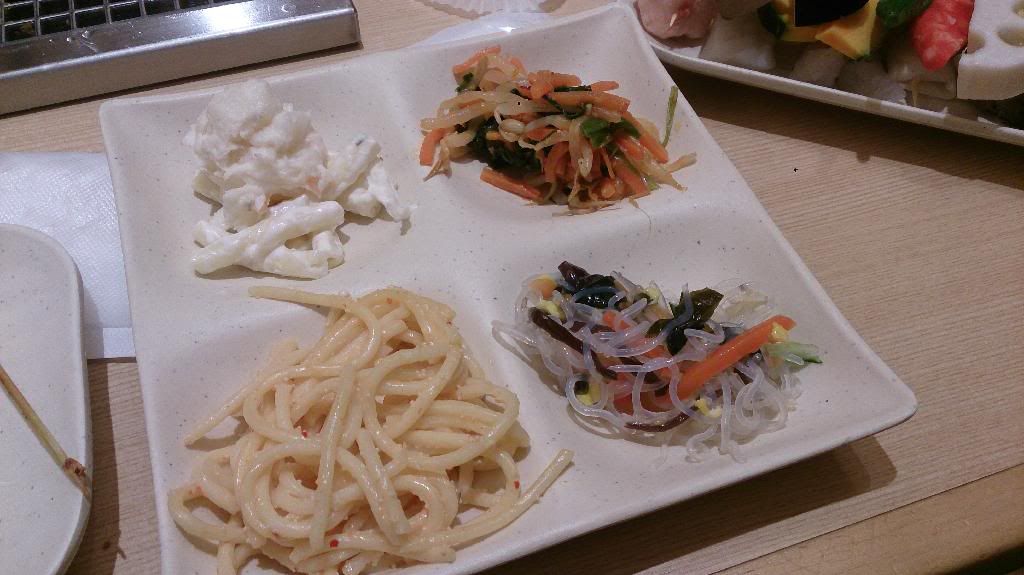 They also serve some lightmeal, such as salad, pasta, curry, soup, rice etc.
But I didn't take much hehe.
Oh, you can make your own soft cream too! XD
There is a chocolate fondue too!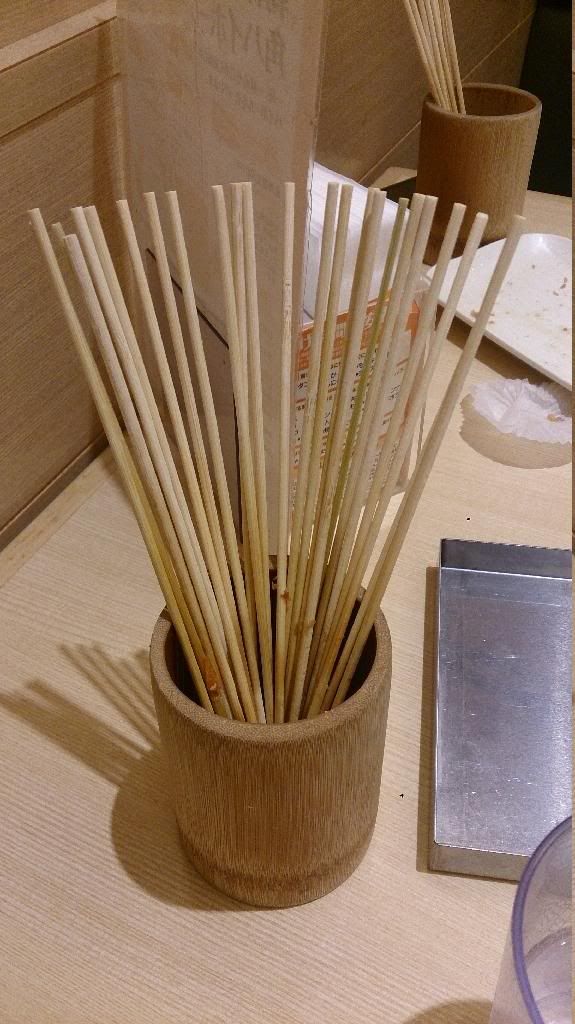 End of the meal- 24 sticks!
I'm so full! Huhu!