This year is the happiest CNY in my life! LOL
Finally, my dream comes true!
I got a surprise "ang pao" from my brother.
He messaged me on the first day of CNY and ask me to order an Ipad Mini Retina online and he made the payment via credit card.
So I chose the one in silver color with 32gb storage. Hehe!
51,800yen @.@
And I'm so surprised I received it on the very next morning.
And so, I asked my dar-dar to give me a smart case as a present for CNY.
Hehe.
Double happiness.
I got a free smart case which cost 8,100yen.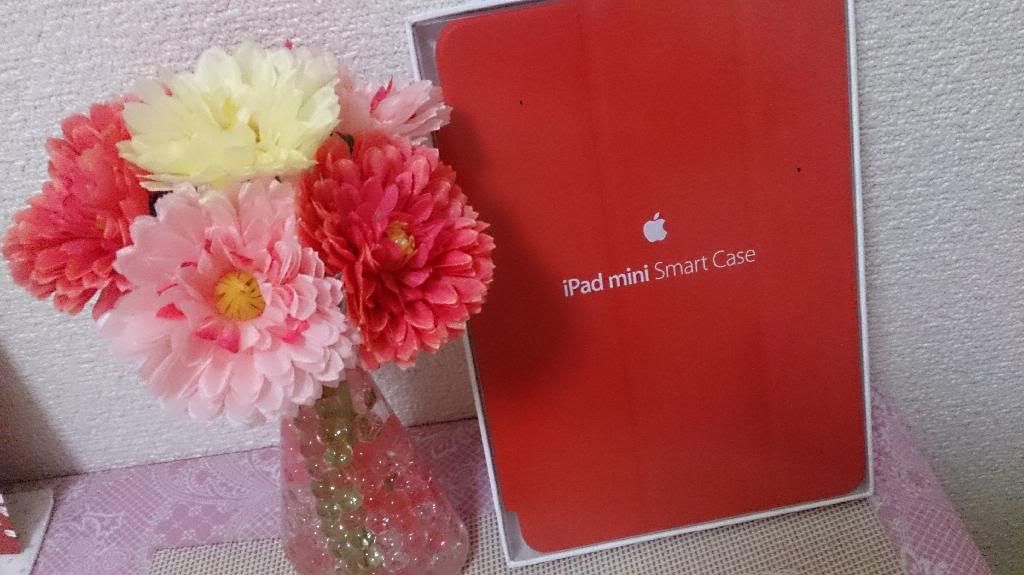 Super happy!!
Red goes well with white!
Love it so much!
And I went to Yodobashi Camera to get the headphone jack plug and also a stylus pen! Hehe.
I'm loving my new toy! Hehe!