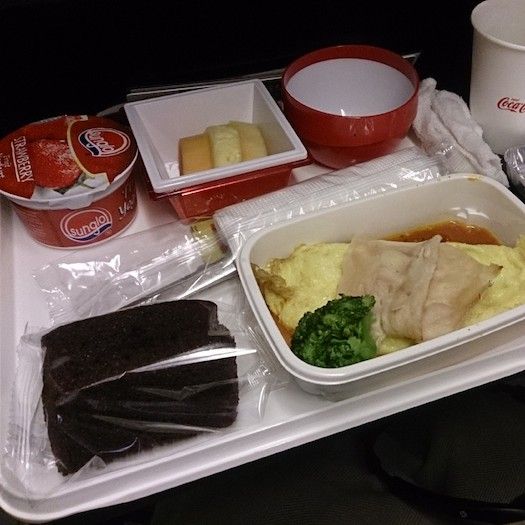 In flight meal. Breakfast!
But I think MAS one is nicer! Lol.
Chocolate cake doesn't match with the omelete.
They should serve bun or bread instead.
I always prefer window seat. Hehe.
This time I chose the seat near to plane engine.
Hmm....ppl said it's the worst seat position? Lol
But the good thing is, meal is served earlier since it is the first few rows of economy seats.
Took Narita Express (NEX) from Narita to Yokohama.
Hehe!
Hello, JAPAN! I'm back!