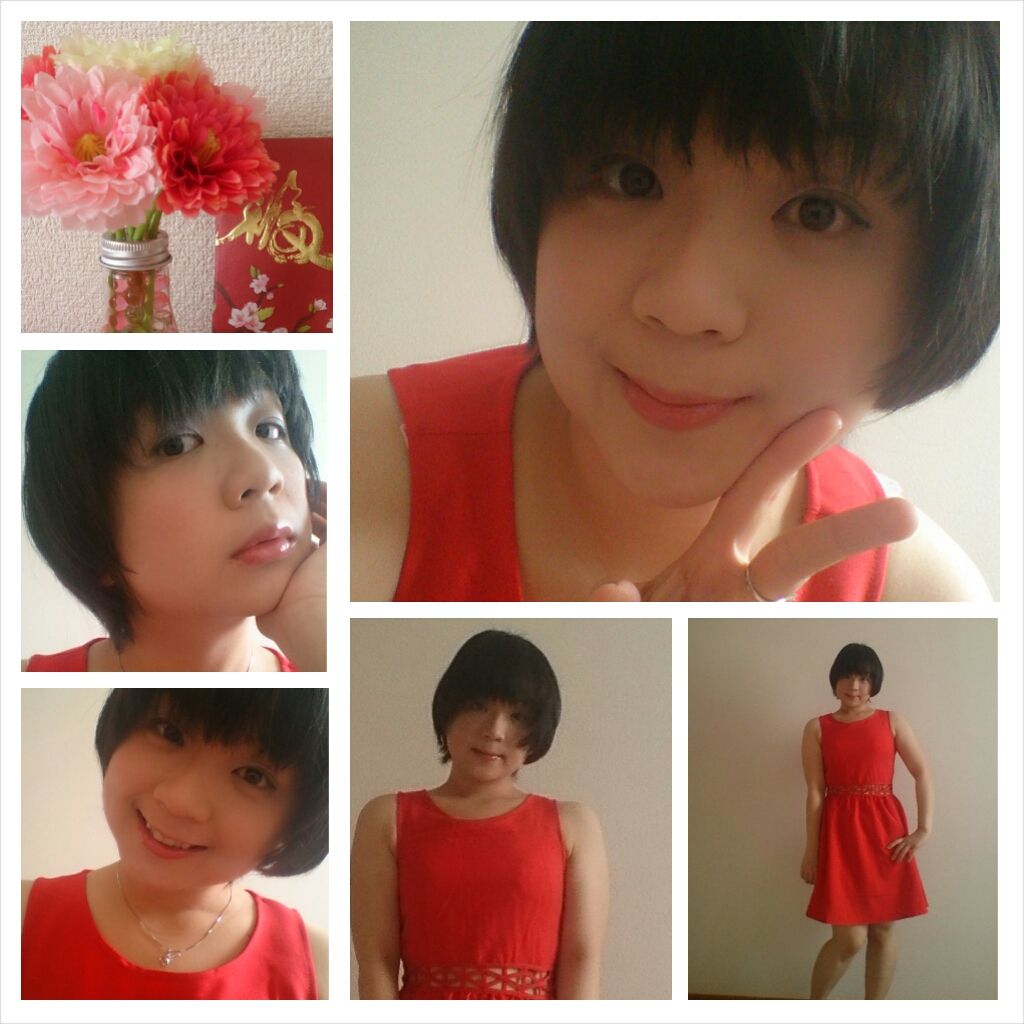 It is normal to wear in red at the first day of CNY.
I got this simple red dress from H&M at a very reasonable price.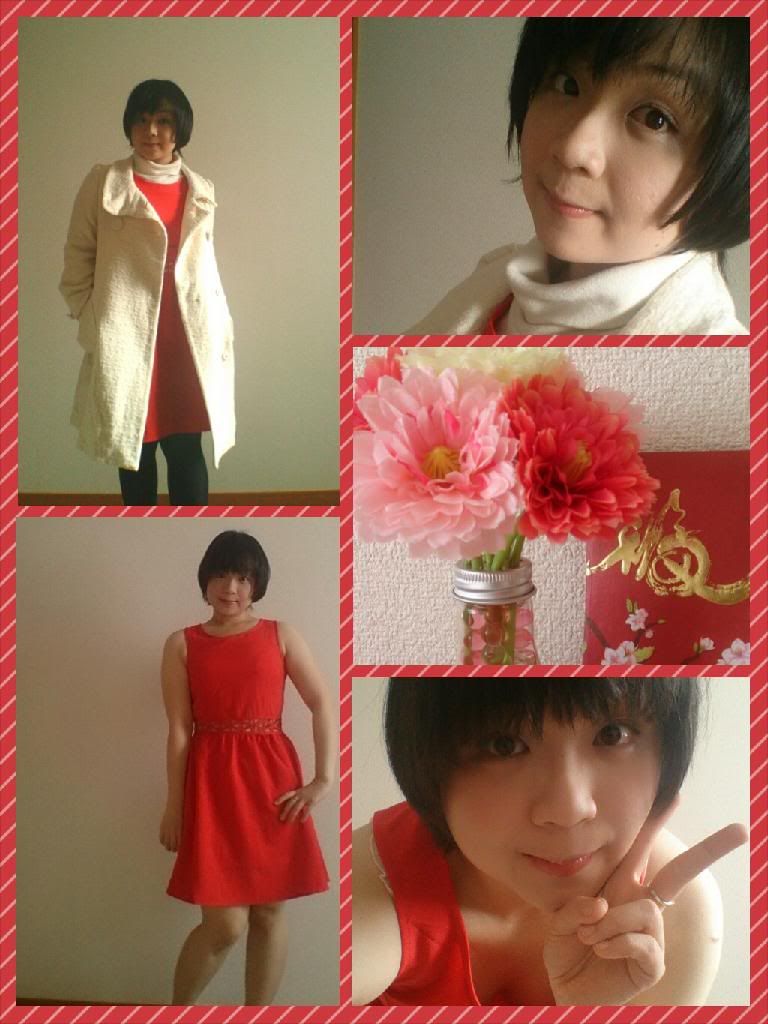 I matched my red dress with with turtle neck inside and a off-white outer!
Looks elegance rite! Hehe!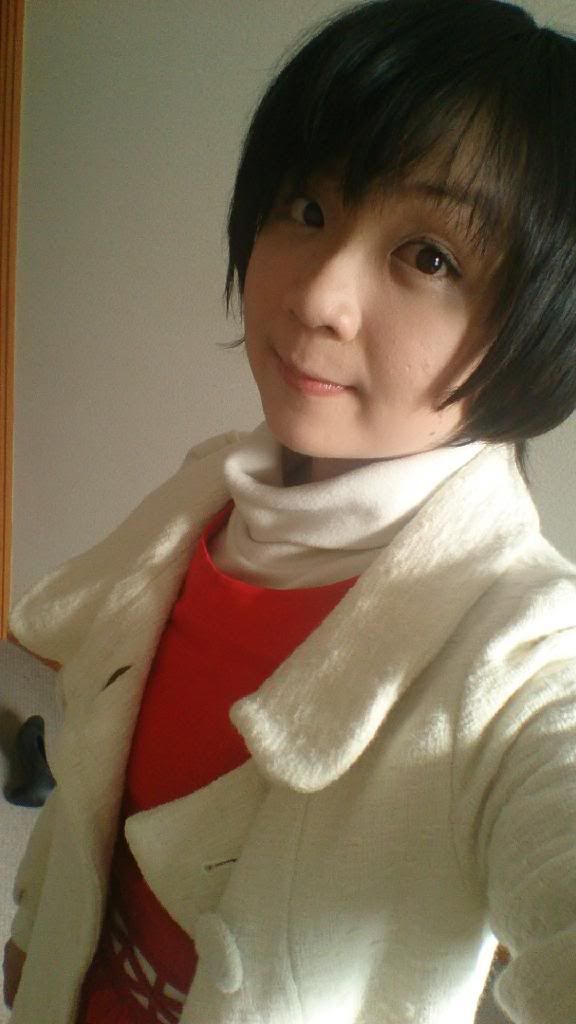 Love my new hairstlye! Hehe!
And I'm ready to go out!