Was busy preparing for CNY.
I'll be celebrating CNY without my family in Japan this year.
On New Year eve, I made an appointment to have a hair cut.
As usual, cut it short. Hehe.
After having a nice haircut, decided to make a new pair of spectacles.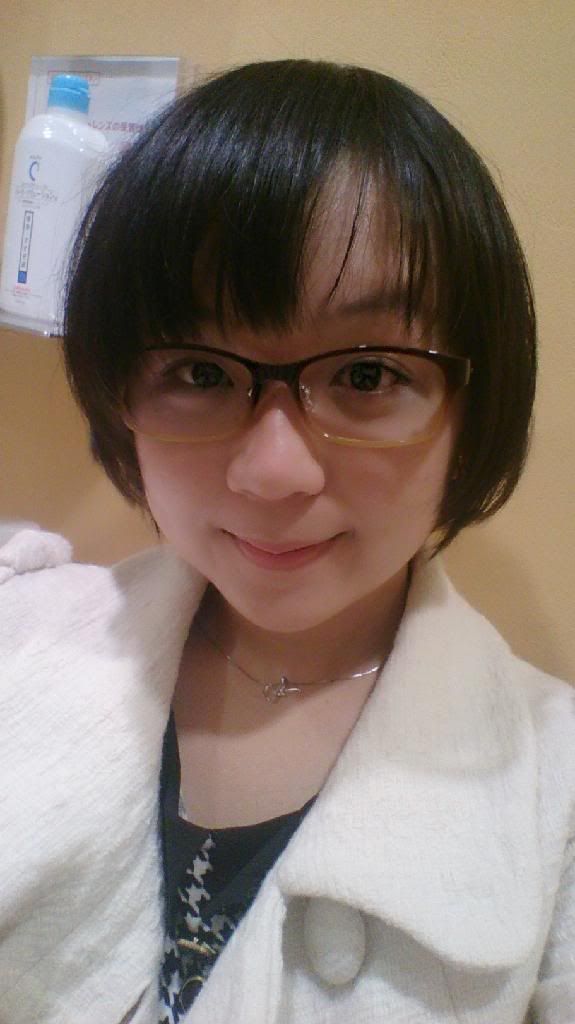 So I went to JIN's and customized a pair of new spectacles.
After trying many pairs, I chose this two tone big frame as my new spectacles.
Hehe.
The frame was 3,990yen and additional 2,000yen for customizing the power and I also paid another 3,990yen to upgrade it to JIN's PC lens.
So ended up total of 9,980yen for my new pair of spectacles.
But I will only get my spectacles after 2 weeks since they don't have ready stock for my lens.
Then, I met up with Crystal for CNY Eve dinner.
We decided to have Chinese food for tonight.
So, I suggested to go to Gyoza no Ohsho for nice and reasonable Chinese food.
It tasted much better than those restaurant in Chinatown. LOL.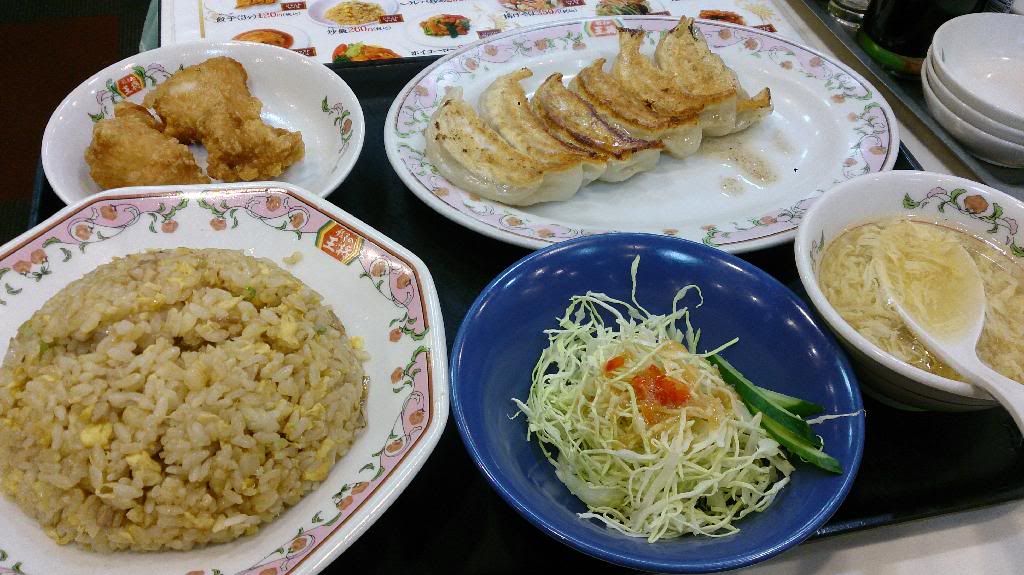 Since today is CNY eve, I just forget about Calories count and ordered this Fried rice set.
Comes with soup, salad, fried chicken and alos gyoza. Only costs 850yen for these! Yummy!
Dessert - Italian Gelato! Nice one.
Hers: Sesame and yogurt flavor
Mine: Rum & Raisin and Matcha flavor.
The gelato is made freshly from kitchen daily.
One cup for only 260yen!
http://tabelog.com/kanagawa/A1401/A140101/14003860/
At night, I decorated my dining table with some flowers and oranges.
HAPPY CNY!
Wish everyone have a 马velous(Marvelous) New Year!