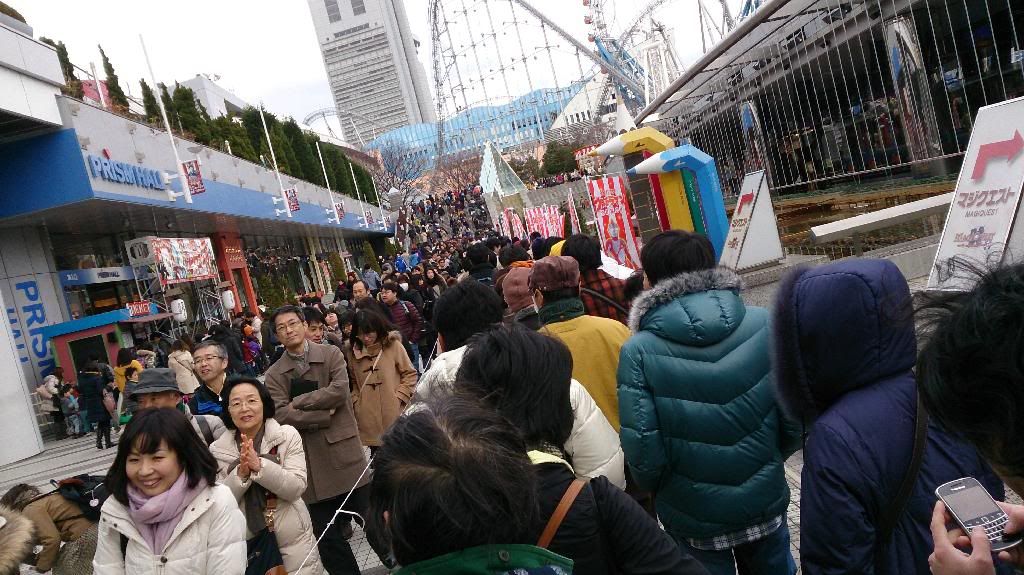 Got an invitation ticket for a amateur baseball match from KIRIN by lucky draw.
Reached Tokyo Dome at 11am in the morning and many people was queuing for getting entrance ticket.
Long long queue....
Queued for 30mins for our turn.
Finally....got our tickets!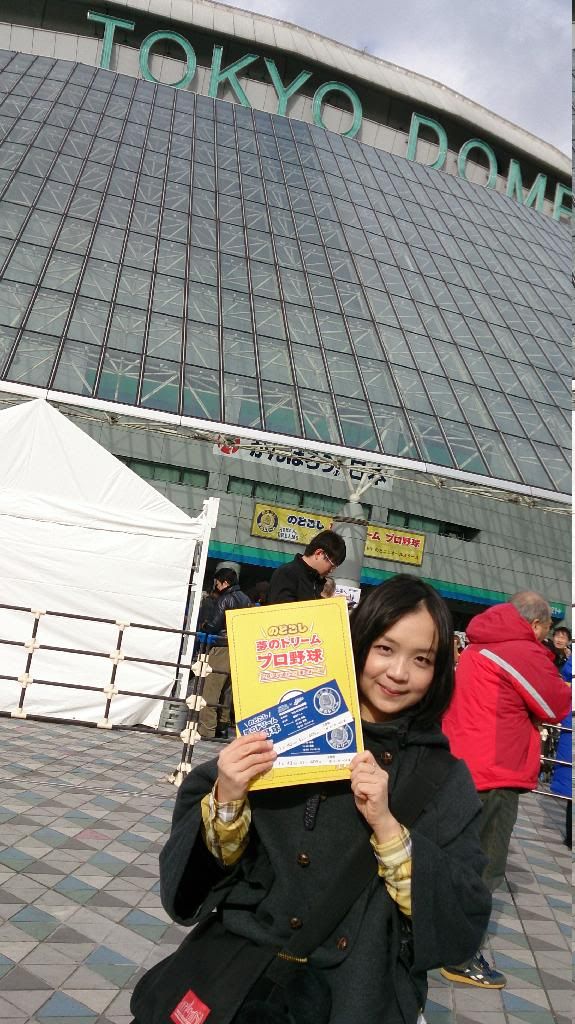 Yippie. So excited!
Me and Crystal
Advertisement shooting was going on too!
Kame is one of the guest! Hehe
See him in person for the 1st time in my life!
OMG! So excited!
Kame as pitcher!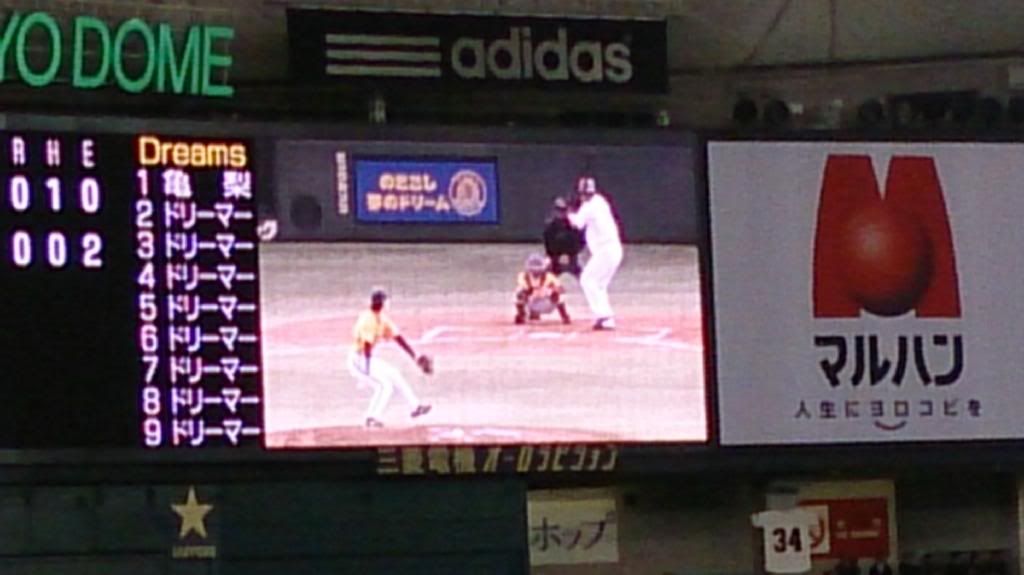 Lalala....
Most of the audience was wearing in yellow as requested!
Kame's Interview!
Yeah! KANPAI! With Kirin ( cup only....lol....without beer inside ToT)
The advertisement will be on air from end of this month!
Can't wait for it! Hehe!