It is very hard to find mix dried fruits with all kinds of your own favorite dried fruits in the market. ( in a budget way, I mean)
Of course you can get it at dried fruit specialty shop such as
FAR EAST BAZAAR Organic Dried Fruits located at Hikarie Shibuya.
But it is so pricy. !!!! (organic one)
http://fareastinc.co.jp/products/dried-fruits-nuts
http://www.fareastbazaar.net/
So I decide to make my own bottle of dried fruits mix with a budget way.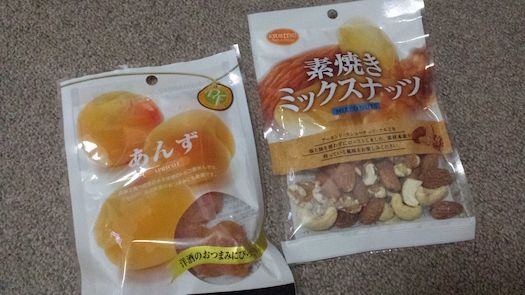 Each packet around 150yen.
Apricot and mixed nuts.
these are around 100-150yen each too.
Raisins and kiwis.
Bought a cute small glass bottle at Natural Kitchen (100yen shop)
And some cute packaging leftover.
Tada. I mixed all the fruits and nuts together in a bottle.
And also I made a 4 small packets of mix fruits and nuts to control the portion of every intake. (each packet around 35g)
Budget dried fruits and nuts in a bottle. Hehe!
I am carrying this to my lab.
This will be my afternoon snack. Hehe.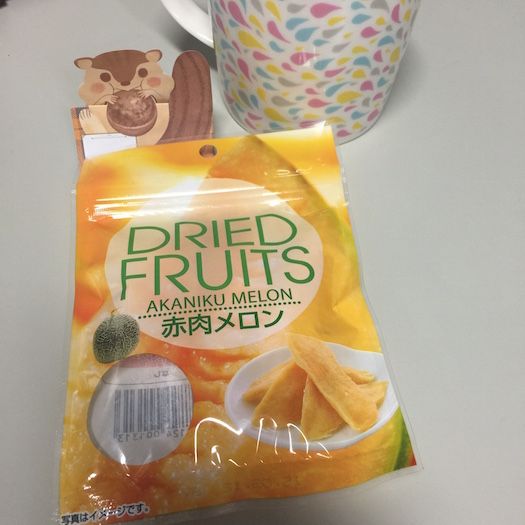 I bought this dried cantaloup melon from CircleK on the other day.
It was quite nice too.
Hehe!
My recent favorite things - dried fruits!!
Yippie.