It's DECEMBER
The merriest month of the year.
I made this Xmas tree with potato salad.
and the santa? snowman? is made from cherry tomato and some whipped cream.
CUTE? hehe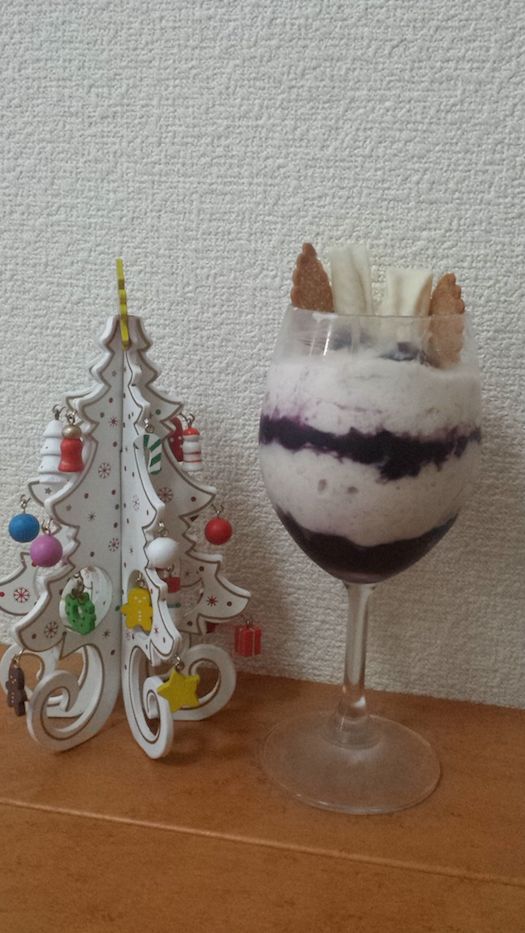 Overnight oatmeal with blueberry in wine glass.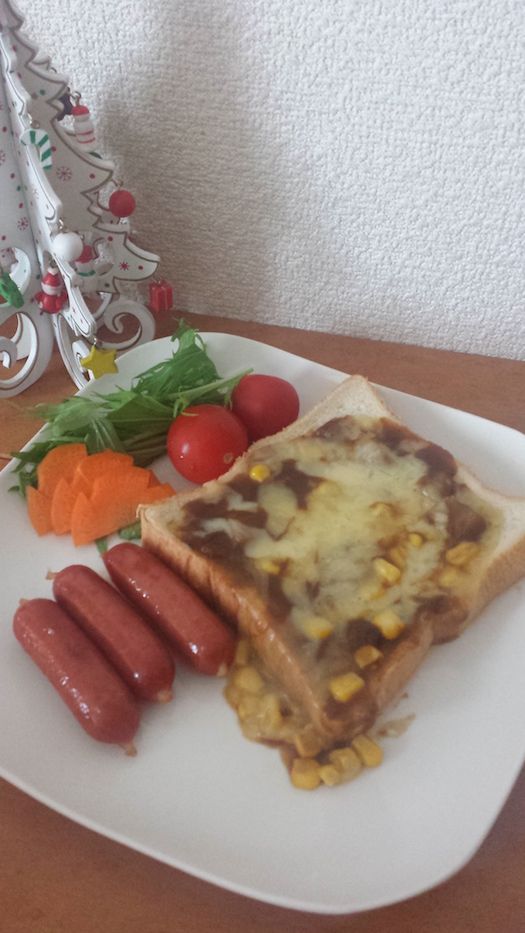 Curry toast with melted cheese.
AWESOME!!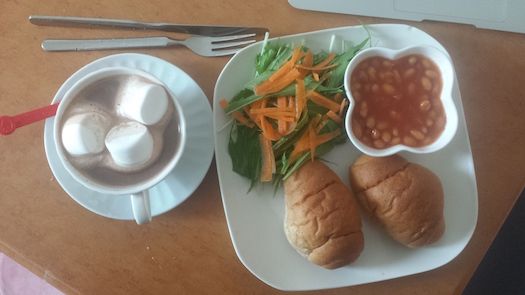 Japanese brand baked beans was quite good.
And a cup of hot chocolate.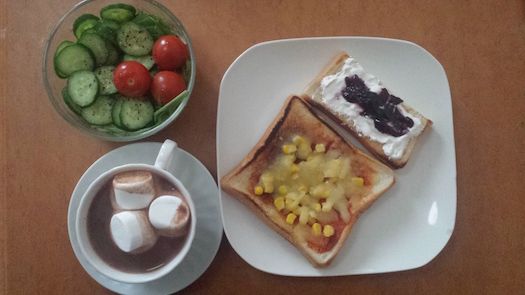 Toast and hot chocolate.
Favorite breakfast of the week.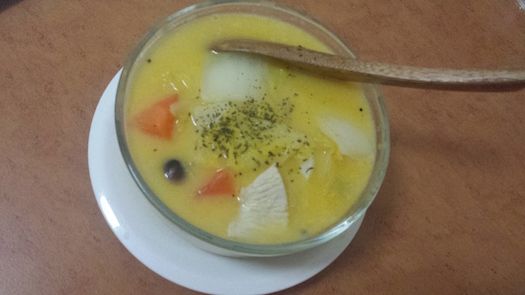 Cream stew. Simple and nice.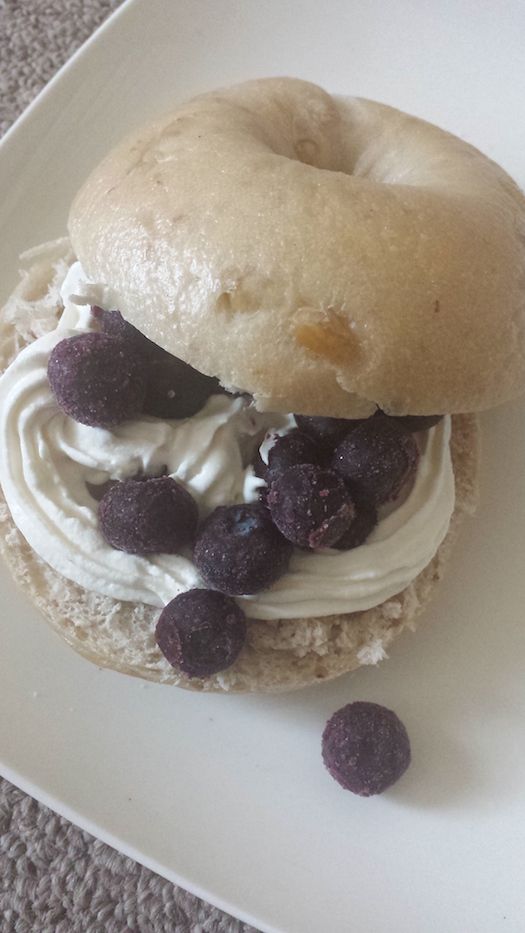 My favorite bagel from POMPADOUR.
Served with whipped cream and blueberries.
Egg sandwich and blueberry yogurt.
Yummy!
Sausage and pasta salad.
Quick and easy lunch box.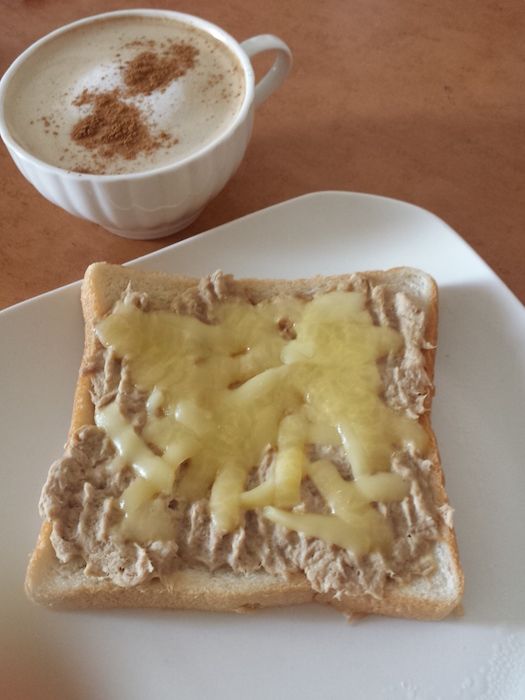 Tuna and cheese toast
And a cup of latte topped with cinnamon powder.
SPICE UP YOUR LIFE!
This month will be a busy month for me as my presentation is around the corner.
But still
EAT WELL. SLEEP WELL. LIVE WELL is important.
Hehe!