A nice cafe located at KITTE, just few minutes walk from Tokyo Station.
http://www.mary.co.jp/marys_cafe/
TABELOG rating quite high.
http://tabelog.com/tokyo/A1302/A130201/13153665/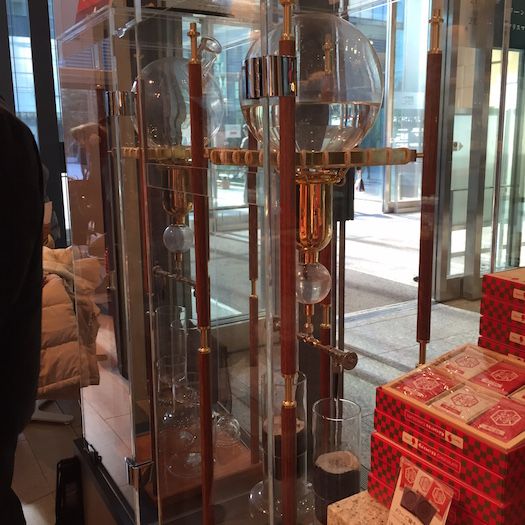 Water drip Blue Mountain No.1 coffee.
Cute chocolates lollipops.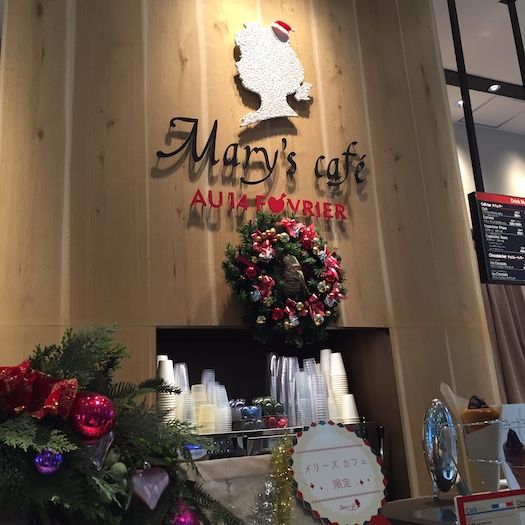 Secured my seat and went to order at the counter.
Waiting for my food and drink.
Chocolate filled Corne and a cup of coffee.
http://ja.wikipedia.org/wiki/%E3%82%B3%E3%83%AD%E3%83%8D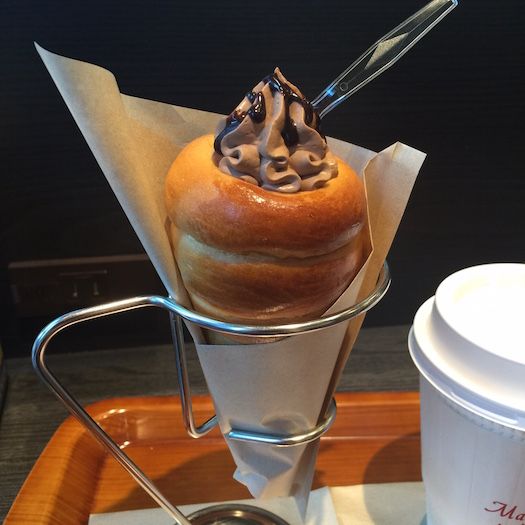 Yummy!
Free chocolate.
The bread was ordinary, but I like the chocolate cream very much.
Very rich in chocolate.
They provide electric point at the counter seat.
Good for traveller. Hehe.