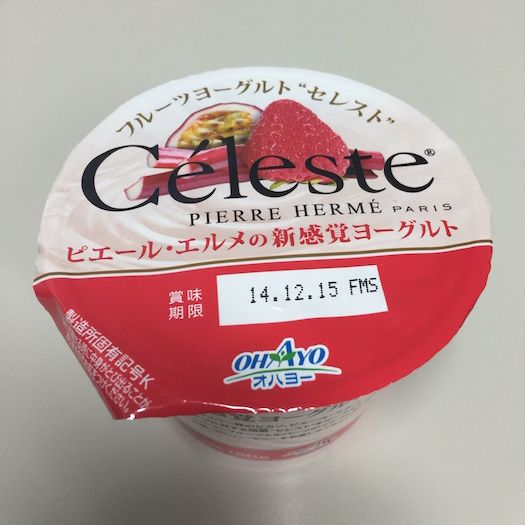 As everyone knows, PIERRE HERMÉ is very famous Patisserie in France.
Especially their MACARON.
Every lady crazy on it. LOL
So I tried their licensed product- Céleste Yogurt.
I hesitated for quite a long time coz they are high in calories.
Ver special texture.
It is whipped very well until very fluffy.
Very special but at the same time very sweet compare to other yogurt.
I could conclude this in the category of DESSERT rather than YOGURT due to their sweetness.
Not recommending this yogurt if you are on diet.
This contains a lot of sugar. (23.8g in 120g of yogurt.)
And 7.2g of FAT.
179kcal which is very high in calorie compared to others yogurt.
But anyway, very nice DESSERT for sweet tooth like me. Hehe