The most authentic Singaporean food in Japan. (from the website)
http://www.sintongkee.jp/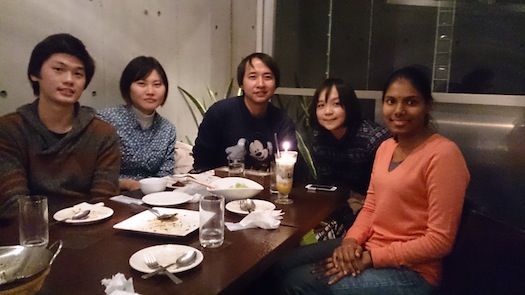 Celebrates Subha's birthday at this nice Singaporean restaurant in Tokyo.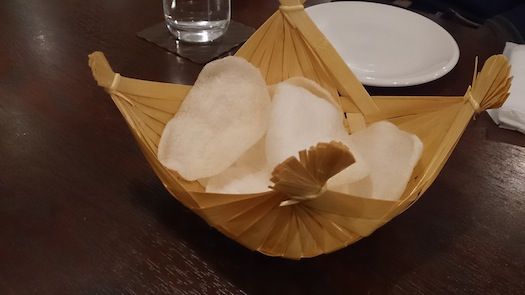 Chicken rice 1260yen
Fried kangkung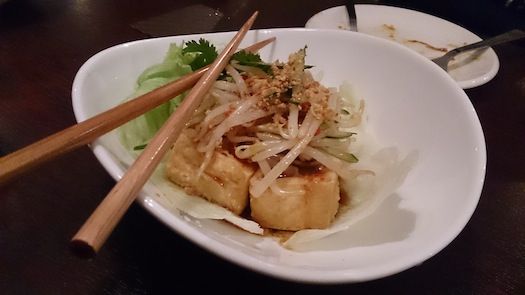 Fried tofu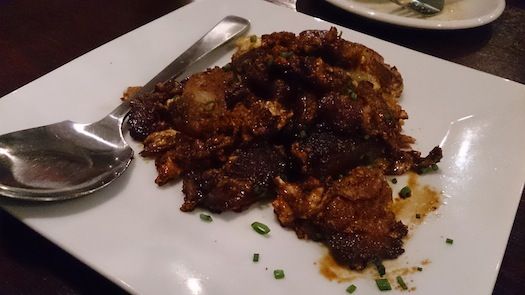 Fried carrot cake
Dessert: Coconut Tapioca
Total bill around 12,000yen for 5 person. Lol..
The most expensive Singaporean food I ever had.
Since outside food is not allowed in the restaurant, we couldn't eat the cake inside.
So, after the meal, we stood in front of a convenient store and settle the cake.
Lol...haha. Luckily it was not icing cake.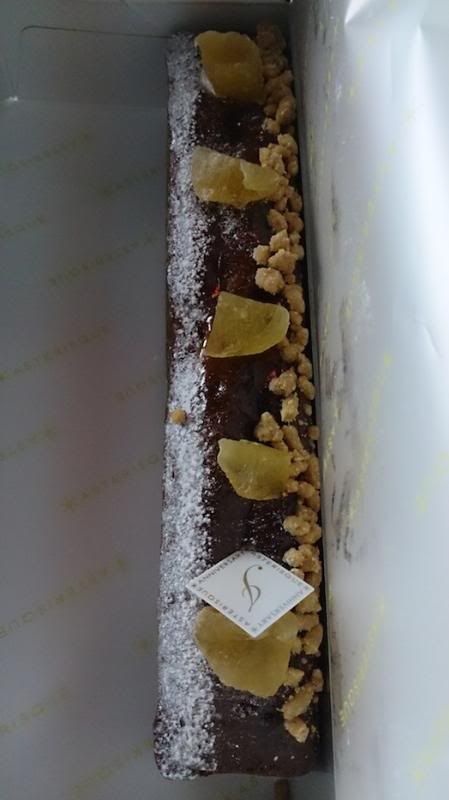 Subha's birthday cake! Very delicious.