http://tabelog.com/kanagawa/A1403/A140302/14000063/
Finally, had the famous ramen at the shop near to my house.
Long queue as usual.
I no dare to go there alone.
So I dragged dar-dar to accompany me this time! For the 1st try!
Hehe!
Ramen 650yen + add char siu 200yen!
The soup was thick and nice! A bit oily though!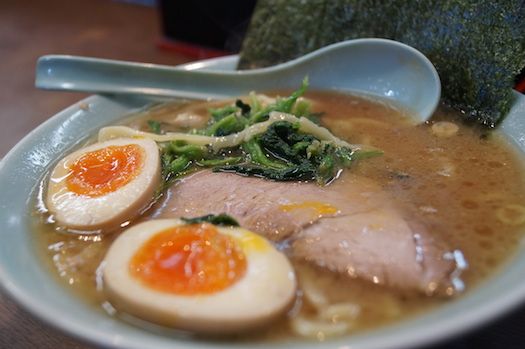 Mine ramen 650yen + egg 100yen!
Highly recommended for ramen lover!
Yummy!