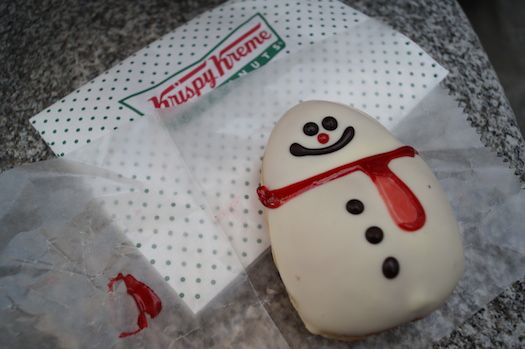 Had snowman cute doughnut from Krispy Kreme!
Not forget to posing with the cute snowman before putting into our mouth! Lol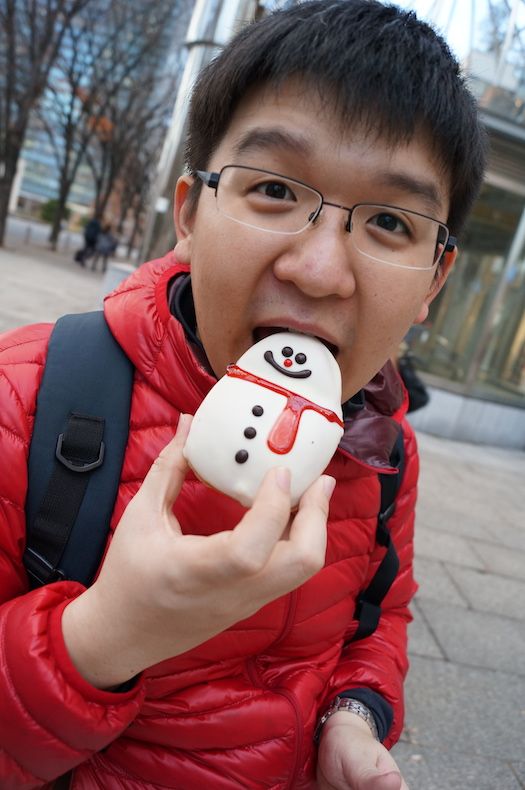 Ouch...Dont eat me!! said the lil' snowman.
Night view of Minato Mirai.
The light of offices /buildings are fully lighten up!
This event is held once in a year!
http://www.welcome.city.yokohama.jp/eng/travel/events/upcoming_events/2013/11/towers_milight_-_minato_mirai_21_all_office_buildings_light_up_2013.html
Went into a random restaurant in World Porters.
We did not have plan for xmas eve dinner.
But we decided to eat something nice and expensive than usual budget since today is a quite special day (xmas eve).
So we went into a Mexican restaurant called La Salsa.
http://www.americanhouse.co.jp/restaurants/la-salsa-world.html
We ordered Nachos.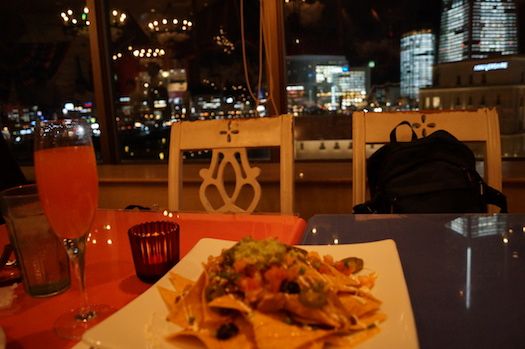 A glass of cocktail.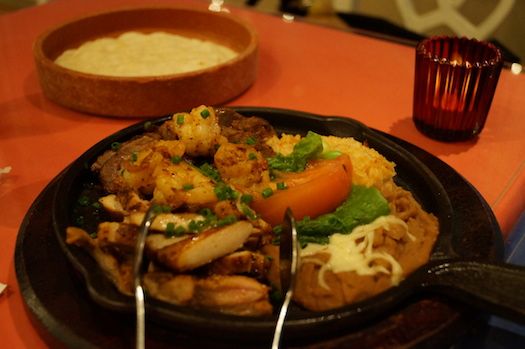 And also grilled chicken and tortilla.
Didn't expect that they will give use the seat near window and we can have such nice night view.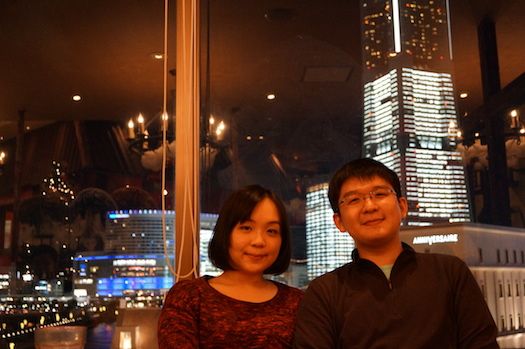 It was an unforgettable xmas eve. Lol...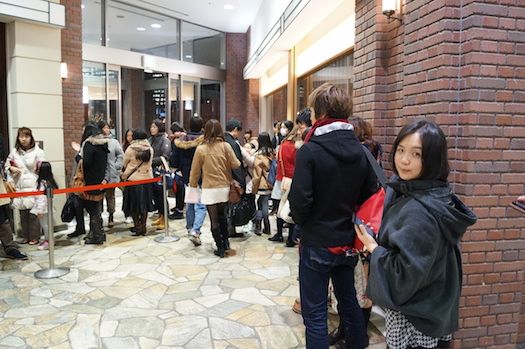 So after dinner, we decided to have something sweet.
I read some articles from Yahoo! JAPAN blog introducing this Tai Parfait.
So, we decided to give it a try although the quite was pretty long.
OMG.....
we waited for about 30 mins....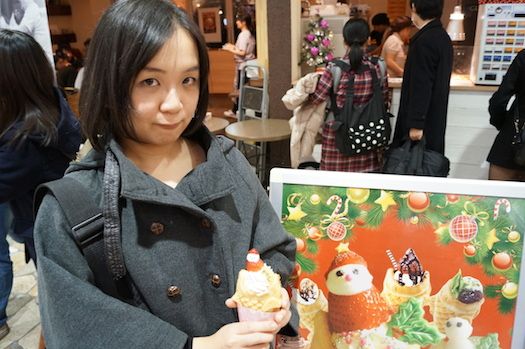 At last.....xmas special Tai Parfait
It was actually Japanese Taiyaki with lots of whipped cream on top!
nice and cheap. Only 350yen!
Ho ho ho....Merry Xmas......