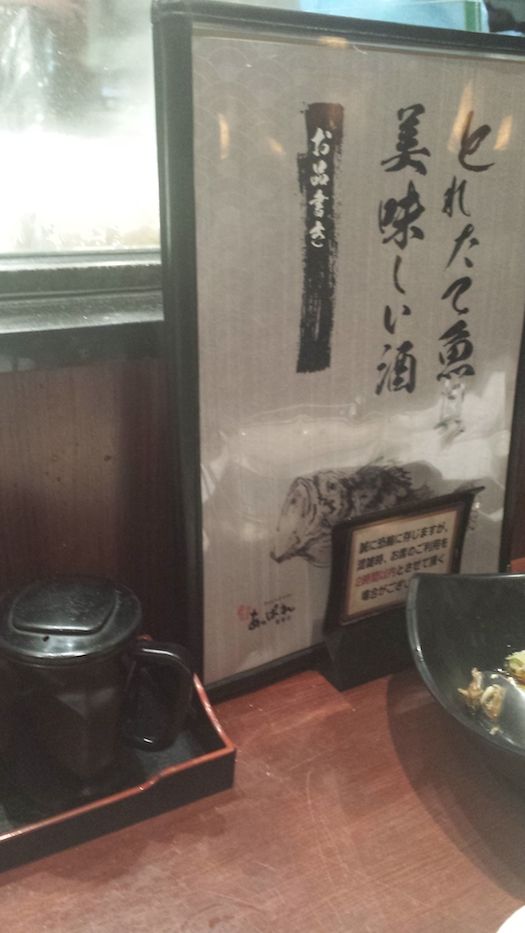 My brother came to Japan for business trip.
So I met up with him and we went to Shibuya for shopping and then had dinner at Shinjuku.
He was craving for sashimi so we randomly went into a izakaya style seafood restaurant.
http://www.ooedo.co.jp/group.html
http://tabelog.com/tokyo/A1304/A130401/13058716/
Toriaezu Bi-ru!
(Beer first!)
Yeah! Kanpai!
Our main dish- the fresh sashimi from Tsukiji Market.
Yums!
Tofu salad
Asari butter
Nankotsu karaage
Deep fried Chicken Cartilage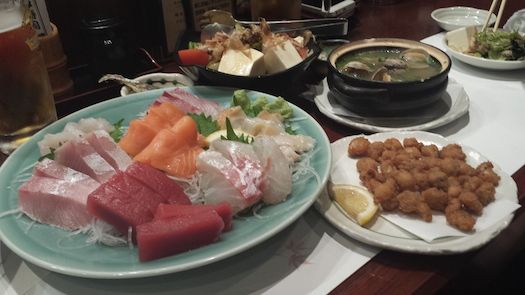 Yummy!
And squid!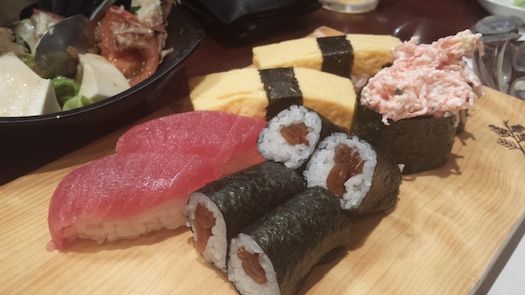 Sushi too.
Last but not least. Japanese Sake.
This is nice.
The leftover. LOL!