Finally, I've found a place to stay.
It's located 1km away from the nearest train station and 1km away from my campus.
The place is quite strategic.
I found my apartment from this website:
http://www.leopalace21.com/
Although a bit expensive compared to other rental apartment, but it's still in my range of budget.
To rent an apartment outside, for the first payment, normally you have to pay the key money, deposit, and agent fee, and you also need to find a Japanese guarantor, and you still need to go through screening by the apartment owner whether they want to rent the house for you or not, there are so many tedious procedures...and mostly, they are not furnished.
Quite spacious for 1 person, I will have my personal kitchen and bathroom. Yahoo!
So, what make me choose Leopalace?
( Although you can see quite a lot of negative feedback (thin wall, expensive...) from the forums...leave this later, we shall talk about the PROs first...)
LeoPalace is not a bad choice after all. Especially for those foreigner like me.
1. No agent fee and deposit needed. And no guarantor needed too!
2. You can make the reservation of your selected room online by paying 1st payment via credit card and go to the Leopalace office within 8 days after the payment.
This is the breakdown of the payment for the house I'm going to rent.
( the statement of online payment)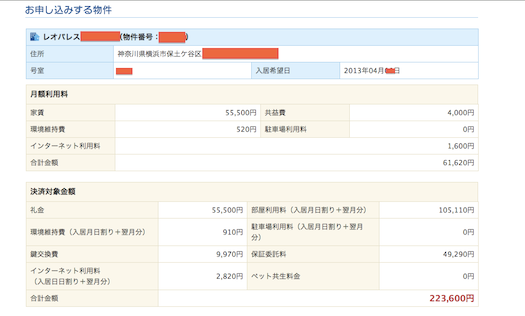 -61,620yen per month for rental + internet (utilities such as gas, water and electricity not yet included)
( Don't worry, every Leopalace apartment has standard design, and quite new. The place I chose was only 7 years old.)
3.Fully furnished
IH Cooker , refrigerator, Microwave oven, washing machine, TV, table and chairs, and come with lightings...
And most important, it has Bathroom heater/ventilation/dryer system, which is important for winter or rainy season.You can hang and dry your clothes inside the bathroom.
4. Leo-net
Pay 1,600yen for every 30days to enjoy fibre optic broadband at home.
No any initial fees needed. Just apply it when you rent for the house.
This is why I chose Leopalace.
Convenient and less procedure.
They also offer monthly rental or short term plan according to your need.
You may go through their website for more information.
I will be going to their office at Yokohama once I reached Japan to sign up contract for my apartment.
May update more comments later after I get everything done.
Just wanna get a shelter in Japan, my requirements are just pretty low.
But maybe I'll started to complain the place I stay after awhile. Huhu...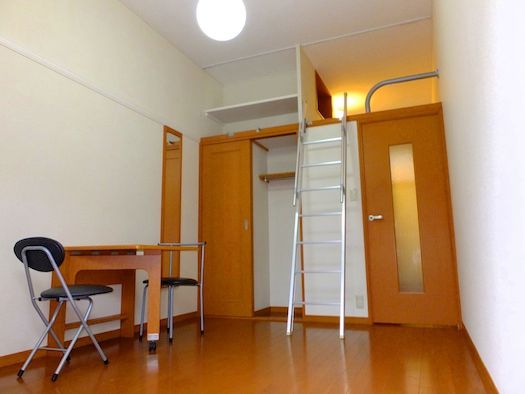 Most probably I will sleep in the tiny hole (loft on the 2nd floor...)Hmm....
Btw, I will only be moving into the apartment on 8th April.... before that, I will be staying in the hotel...
Pity me.
So broke to pay for hotel ~.~
(Total 11nights at hotel in Yokohama + 1 night hotel in Osaka + 3 nights at hotel near Tsurumi)
Found this video!
The same design as my apartment! Pretty cool!